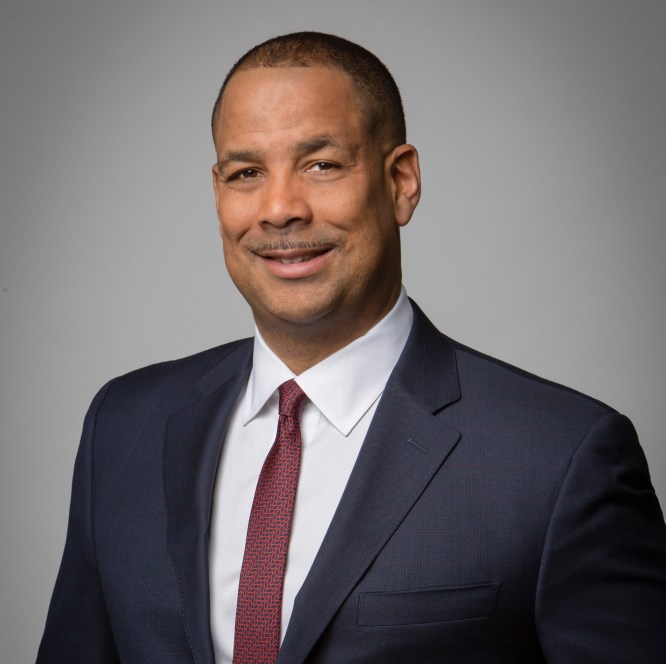 Frank Clyburn
Executive vice president and president, Human Health
Frank Clyburn is executive vice president and president of Human Health for MSD. He is responsible for all Human Health marketing and commercial operations globally and the P&L for the company's portfolio of medicines and vaccines.
Prior to this role, Frank was chief commercial officer for MSD, responsible for Human Health commercial operations and the Human Health P&L. From 2013 to 2018, Frank was the inaugural president of the company's global oncology business. He led the creation of this fully integrated global business unit, the worldwide launch of MSD's immuno-oncology medicine and the establishment of MSD as a leader in oncology.
Previously, he was the president of the primary care and women's health businesses and market access function. He also led the company's global pharmaceutical franchises and lived in Shanghai and Lucerne. Frank joined the company in 2008 to lead its biologics business.
Before joining MSD, Frank was vice president of the oncology and internal medicine business units at Sanofi Aventis and held a wide range of leadership roles with that company, in addition to leading the integration of Sanofi and Aventis.
Frank received his Master of Business Administration degree from Arizona State University and his Bachelor of Arts degree from Franklin & Marshall College. He currently serves on the board of directors for the European Federation of Pharmaceutical Industries and Associations (EFPIA) and DuPont. Frank also served as chairman to the Thomas Edison State University board of trustees.