Responsibility
Building a better Burkina Faso
How two colleagues pulled together resources to provide critical health care, education and running water for a whole village in one of the poorest countries in the world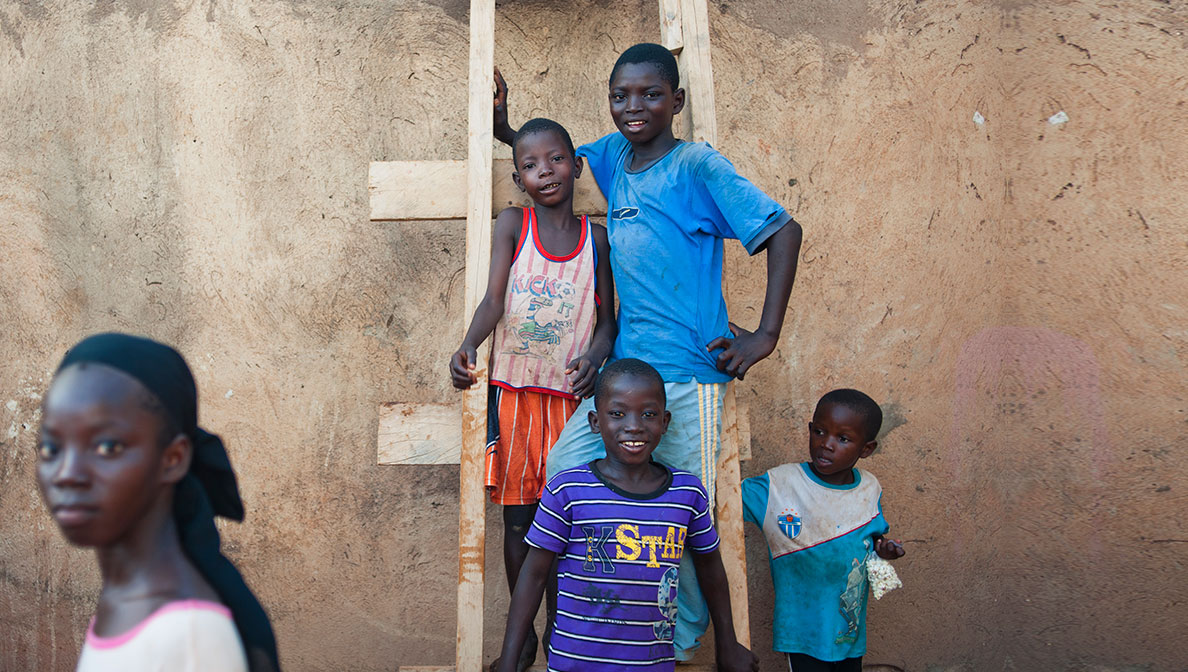 After witnessing six of his siblings pass away from preventable diseases, Jules Millogo, director, public health partnerships, vaccines division, knew he had to help rewrite the future for Burkina Faso. The small landlocked country in West Africa is ranked at 134 out of 137 countries on the poverty scale, with its child mortality rate among the highest in the world.
Jules was raised in the small village of Konkourona with extremely limited access to health care, education and water. At age 6, Jules' father decided that he would be the only one of seven surviving children to attend school.
"I somehow managed to overcome bouts of homelessness, hunger and illness from infectious diseases that often come with extreme poverty."
After experiencing so much communal trauma growing up, Jules was determined to become a physician, studying his way through various institutions and medical school. His professional career began as a district medical officer for Burkina Faso, serving as the only medical doctor for a population of 250,000 people. In 2000, Jules graduated from the London School of Hygiene and Tropical Medicine and was immediately hired by the World Health Organization to work in the vaccine, assessment and monitoring unit.
Ten years later, Jules began his career with our company, where he met Cathy Hoath, director of regulatory affairs international – vaccines. Cathy was born in the Booth Memorial Hospital for Unwed Mothers in Philadelphia. It was that experience that grew her empathy and drive to help those in need.
In 2019, during a meeting with the WHO to register our company's Ebola Zaire vaccine, Jules and Cathy began discussing ways they could support development in Konkourona. A few months later, they co-founded the non-profit organization, Konkourona​ Alliance Foundation (KAFO).
"It was the perfect convergence of my professional and personal worlds, finally giving me the opportunity to fight against the inequities I first became aware of as a child," says Cathy, co-founder, secretary and treasurer of KAFO.
Since KAFO was founded, Jules and Cathy have met many like-minded people — both within our company and beyond — many of whom have become supporters of KAFO. The organization has built three new classrooms and an office for the school director and teachers. This year confirmed a record 20 students progressing to middle school, up from only one to two previously.
The next big challenge is building a health center, pending funds, which is expected to commence in January 2021.