Innovation
Colleagues ensure timely supply of our investigational oral antiviral COVID-19 medicine
Get a behind-the-scenes look at Haarlem, Netherlands, where some of our first doses are being produced and packaged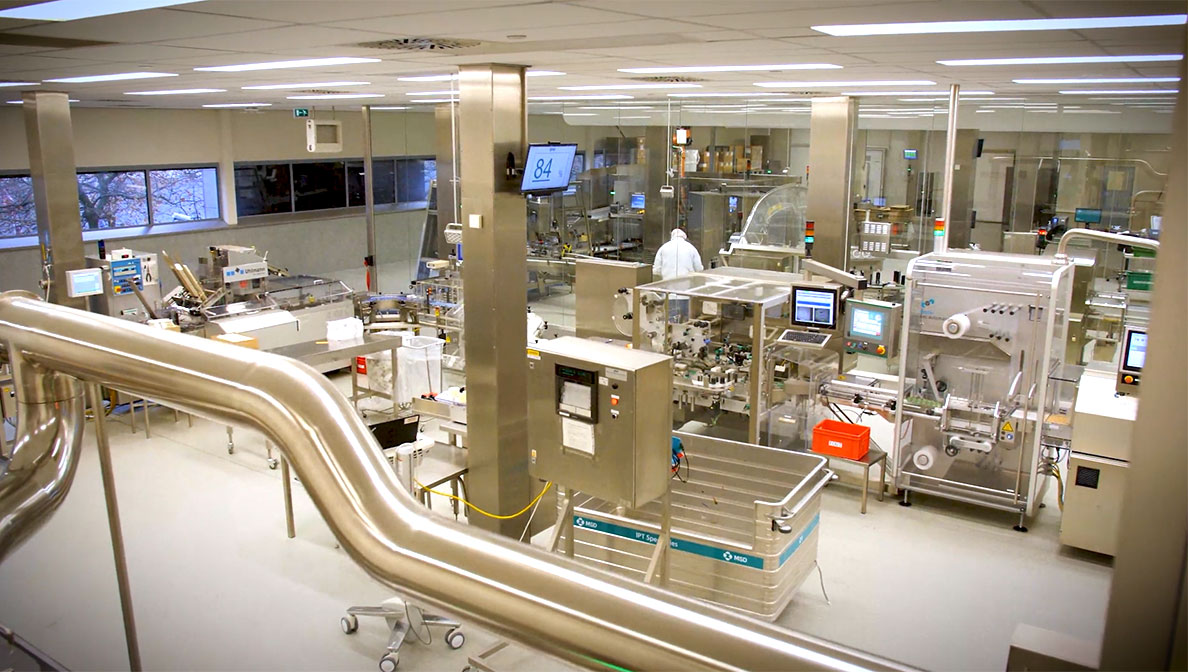 To help address the COVID-19 pandemic, we have moved with unprecedented urgency, which is why we've spent the past year rapidly building our capacity to produce our investigational oral antiviral COVID-19 medicine. It's the largest capacity our manufacturing team has created in under 12 months in our company's history.
Our teams are working around the clock to ensure access once approved or authorized for use. We expect more than 10 million courses of therapy to be produced by the end of 2021, and at least 20 million additional courses in 2022. We're utilizing our global network, which includes manufacturing sites in nine countries and across three continents.
In the video below, we give a behind-the-scenes look at Haarlem, in the Netherlands, where the first batches of our investigational oral COVID-19 antiviral were produced and packaged for patients.