Innovation
Fighting cancer requires an open mind
Dr. Eric H. Rubin, oncology early development, on investigating the next frontier of cancer research
History reminds us that scientific progress takes time and demands perseverance. As an oncologist, Dr. Eric H. Rubin spent years in the clinic evaluating patients given investigational cancer therapies in Phase 1 clinical trials in order to identify new ways to treat cancer.
In 2008, Dr. Rubin joined MSD Research Laboratories to lead the oncology early clinical development team and apply his expertise to designing and creating the trials to evaluate our early pipeline candidates.
Building upon the potential of cancer immunotherapy
Dr. Rubin and other scientists across industry and academia contributed to new research to understand the potential of cancer immunotherapy that has ultimately ushered in a new era of cancer treatments.
"We've made great strides over the past decade, but cancer is a complex disease. There are still too many patients who do not respond to available therapies, or their cancer progresses. As scientists, we must explore a variety of new approaches that can match the complexity of cancer and attack the problem from many different angles," said Dr. Rubin, senior vice president, early-stage development, clinical oncology, MSD Research Laboratories.
Our numbers at a glance
20+
investigational candidates
1,750+
clinical trials in MSD's oncology clinical development program
75+
partnerships with external collaborators to explore potential novel combinations
Discovering and developing new investigational candidates to fight cancer
Dr. Rubin now leads the early oncology clinical development team focused on discovering and developing new investigational candidates to fight cancer through MSD's broad and diverse oncology portfolio and pipeline. Our company's pipeline consists of more than 20 investigational candidates in the clinic – including novel combinations incorporating existing immunotherapies – in both clinical and pre-clinical development across five distinct areas of research, including:
Immune agonists which are molecules designed to stimulate immune system functions, such as enhancing the activity of anti-tumor immune cells;
Inhibition of negative immune regulators which is designed to block the action of molecules that suppress the immune system to potentially enable a more robust anti-tumor response;
Personalized cancer vaccines which are therapeutic vaccines based on patients' specific cancer that could potentially prime the immune system to recognize certain characteristics and attack the cancer cells;
Tumor microenvironment modulators which seek to regulate the environment around tumors to influence tumor growth and its interaction with the immune system;
Cell-based therapies and T/NK cell engagers which use allogeneic T and NK cells and T/NK cell engagers that aim to attack tumors.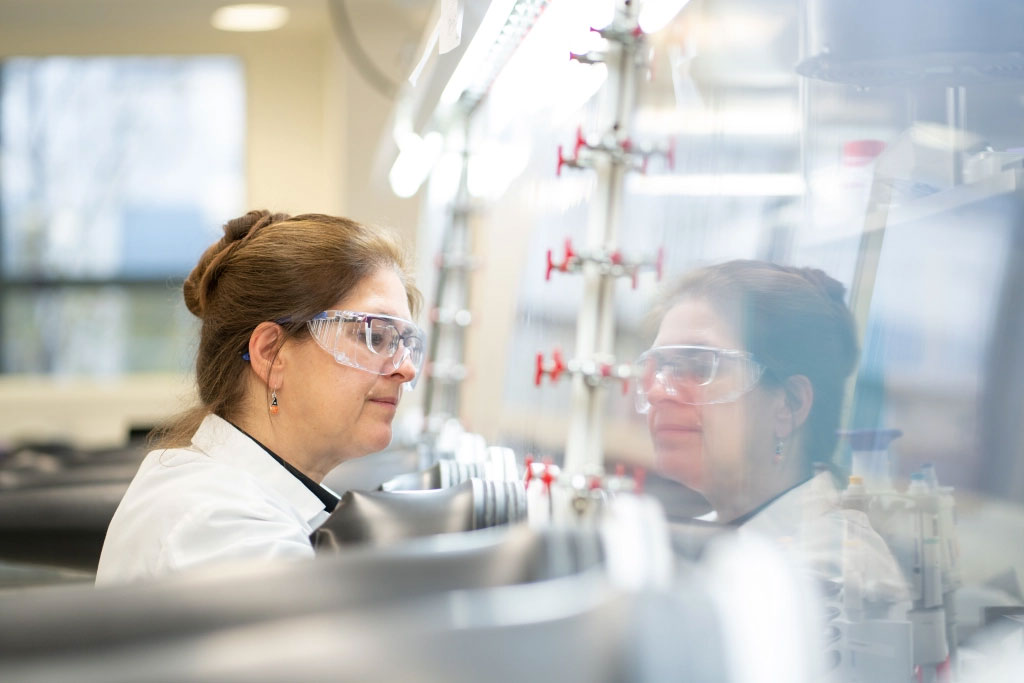 Informed by a deeper understanding of cancer biology, enhanced precision medicine tools and with the help of our extensive network of collaborators, MSD's goal is to apply learnings from the clinical evidence amassed over the past decade and push the scientific boundaries to advance the next generation of therapies for patients with cancer.
"An important tenet of our discovery efforts is being open-minded and following what the science tells us."
"Our pipeline is designed to explore multiple mechanisms and modalities, that allows us to focus on bringing forward promising new treatments to patients that we believe will have the greatest impact."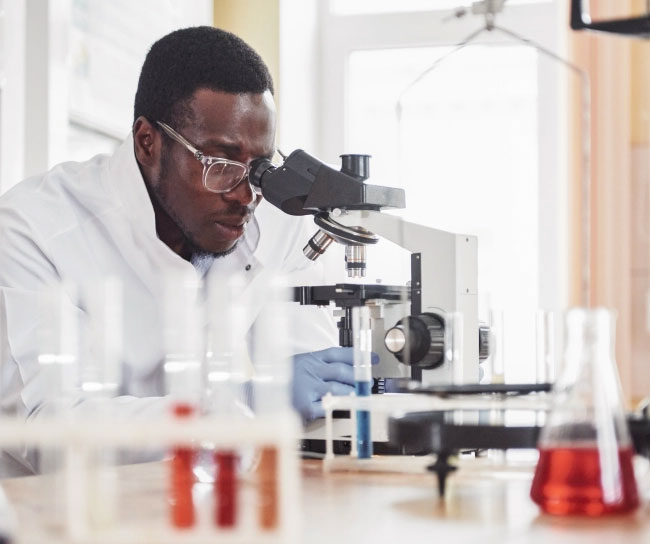 Our efforts in oncology
Through our research, we strive to deliver medicines that may help improve outcomes for people with cancer.