Innovation
How we kept clinical trials on track amid COVID-19
MSD's head of global clinical trial operations talks pivoting during a worldwide pandemic
From airline or railway strikes to hurricanes and shipment delays, our global clinical trial operations (GCTO) team has experience overcoming challenges that threaten to stop clinical trials. So, when the COVID-19 pandemic hit, GCTO was able to quickly respond and continue to maintain the integrity of the trials and the safety of the patients.
"For many cancer patients, participation in phase 1 clinical trials is important. These early-phase clinical trials are sought after by patients and supported by skilled sites and investigators. They have remained open throughout the pandemic," says Andy Lee, senior vice president and head of GCTO.
When COVID-19 struck China in late 2019, Andy says he sat down and asked himself 'what have we done in other crises?'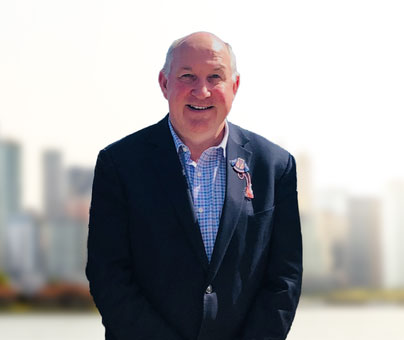 "The worst thing you can do is have a knee-jerk reaction and stop things; there are patients involved who needed to continue their treatment in these trials. We decided to carry on the trials and ensure no patient is left behind."
While other sponsors paused their clinical trials, which could set studies back three or four months, our company kept the original design of the trials and adjusted some of our procedures based off guidance from regulatory agencies like the FDA, European Agency and the American Society of Clinical Oncology (ASCO). Andy says GCTO looked at all the recommendations and "adapted where necessary to get through the pandemic."
Pivoting in-person operations to digital experiences
The COVID-19 outbreak left our company with the dual challenge of preserving the continuity and integrity of more than 300 late-stage development studies while keeping our clinical trial teams and patients safe.
Typically, GCTO's clinical research associates (CRAs) visit hospitals or clinic sites in person and physically check patient health records, regulatory documents and clinical supplies. But when COVID-19 started spreading in the U.S., many investigational sites either stopped allowing CRAs to come on site or closed completely. To maintain their monitoring visit schedules, which is about 10,000 visits a month, GCTO asked sites to provide remote access to their electronic records.
"It was key for us to have some type of remote monitoring in place so we could continue to conduct clinical trials and get the information that we needed," says Felecia Bell, associate director of clinical research.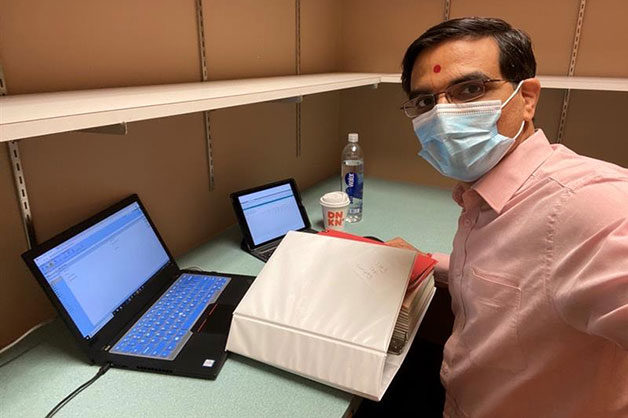 Helping patients in new ways
GCTO also wanted to make sure patients felt comfortable continuing their trials during a pandemic and offered to send visiting nurses to their homes to gather their medical information.
"The visiting nurse would go and pick up the lab kits from the site and then actually go to the patient's home and conduct a study visit," says Christy Bryce, senior specialist, CRA. "They would process all the blood in a little van, ship it off and pretty much do everything that site would do."
Lessons for the future
One thing GCTO learned from the pandemic is the importance of flexibility in how and where we work.
"I think we've all had to become more flexible," says Christy. "We're putting more pressure on the sites to upload documents and pretty much do what we could do if we were on site…But we have to do what we have to do to make sure our subjects are protected."
Although there have been a lot of challenges and changes this past year, the team still has important work to do. "The pandemic doesn't arrest other diseases, they continue," Andy says. "It's amazing that we've been able to continue this work. People have worked night and day to maintain the databases. It's been an incredible eye opener about the compassion and dedication of clinical researchers from around the world."
Importance of diversity in clinical trials
Leaders across our company explain how we're addressing diversity in clinical trials and across our clinical research program.