Our people
Inspiring stories from employees on the COVID-19 front lines
From MRL to Human Health, from Russia to Brazil, colleagues around the world have been helping their communities and applying their medical expertise to the pandemic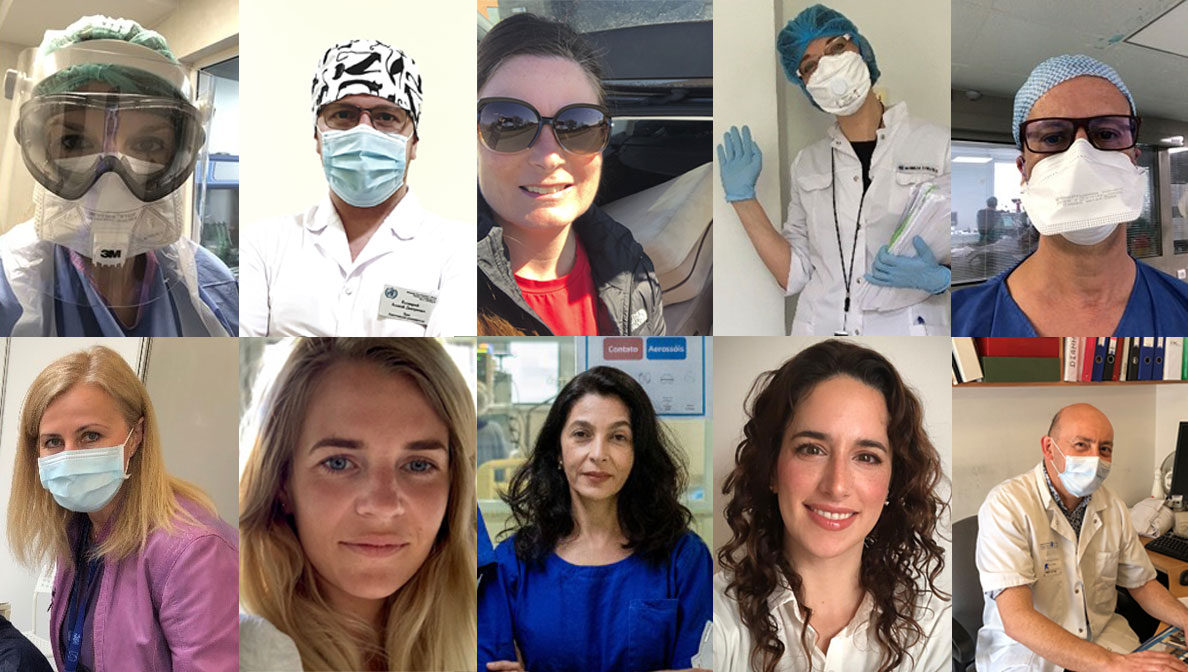 "I immediately knew this was the time to roll up my sleeves."
"I could not wait and do nothing. I wanted to help."
"I didn't care if they needed manual labor or brain power as long as I was making a difference."
This is what some employees had to say when COVID-19 struck their countries earlier this year. For colleagues with medical degrees and backgrounds, many wanted to step up and help in a clinical capacity — whether as a physician, nurse, pharmacist or in other roles. Our company — which has always granted time for volunteering — supported these employees from the onset, granting additional volunteer hours so they could lend their medical skills and talent to the COVID-19 fight.
Volunteering as physicians
Several medical affairs colleagues volunteered as physicians in their respective countries. In Moscow, Olga Maneshina, associate director, medical affairs, volunteered as a clinical pharmacologist at the local hospital, supporting physicians in the infection department by helping to optimize treatment approaches. In Brazil, Fabiane El-Far, executive director, medical affairs, served as an infectious disease specialist at a hospital in San Paulo, alongside her husband, who is head of intensive care. Meanwhile, Yacir Fannan, senior specialist, medical affairs, volunteered as a resuscitator at a hospital in France's Bouches-du-Rhône region, caring for hospitalized patients with COVID-19 who develop acute respiratory distress syndrome, which often requires mechanical intubation and ventilation.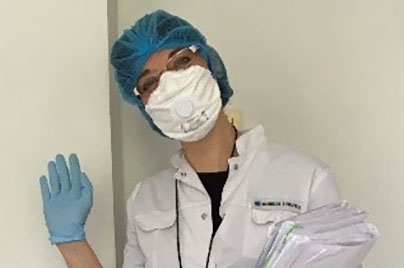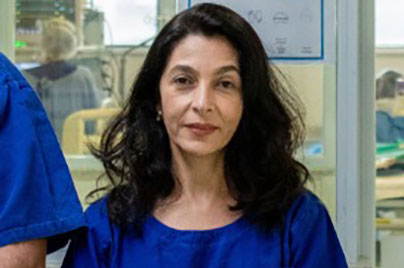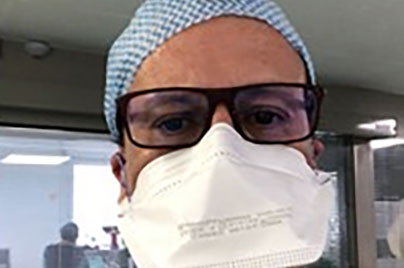 Medically trained employees volunteering in other ways
COVID-19 clinical trials
A former general practitioner and HIV specialist, Philippe Mariot, associate director, HIV and HCV, medical affairs, MSD in France, volunteered at a hospital in Paris, helping to coordinate ongoing COVID-19 clinical studies.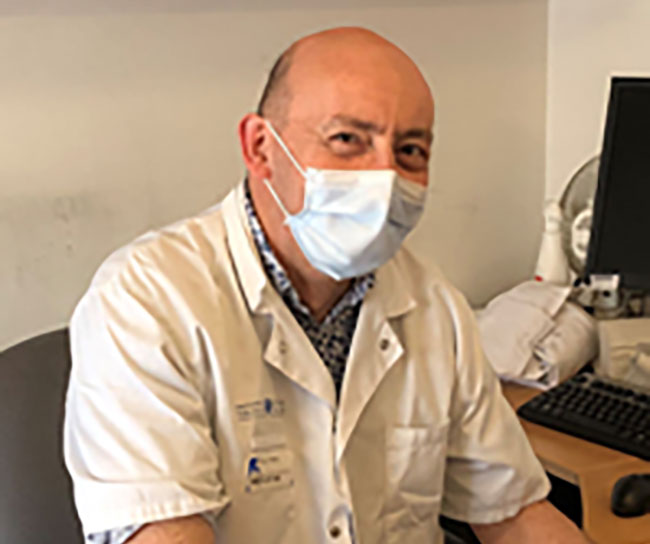 Patient care
A trained pharmacy assistant, Anette Fog, senior specialist, account management, Human Health, MSD in Denmark, cared for vulnerable and isolated individuals with COVID-19 at a former retirement home that she helped convert into space for these patients.
Over in Russia, anesthesiologist and ICU physician Alexey Kotvitskiy, senior specialist, medical affairs, helped to prepare and open two ICUs in a research institute to accept COVID-19 patients in serious condition; previously there was no ICU at this clinic.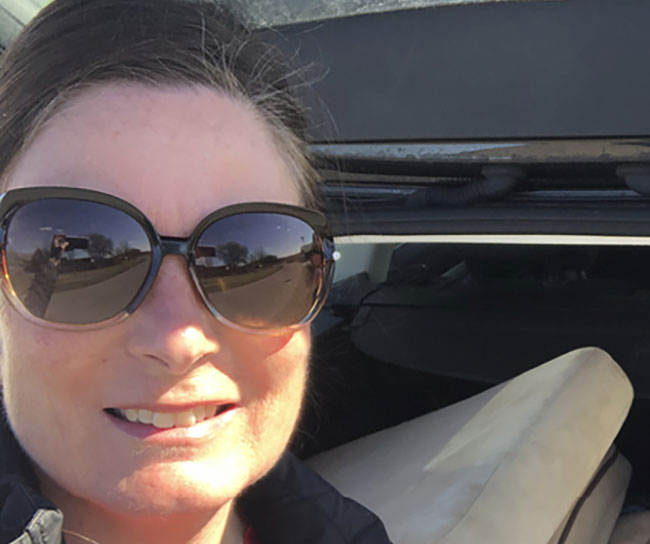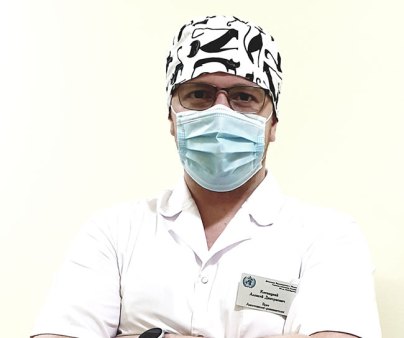 Pharmacy
Monica Bendz, a trained clinical pharmacist turned Human Health marketer at MSD in Denmark, was fully trained and ready to help the medicine staff at the largest hospital in Denmark, as needed, so that hospital pharmacists could dispense medicines for patients with COVID-19.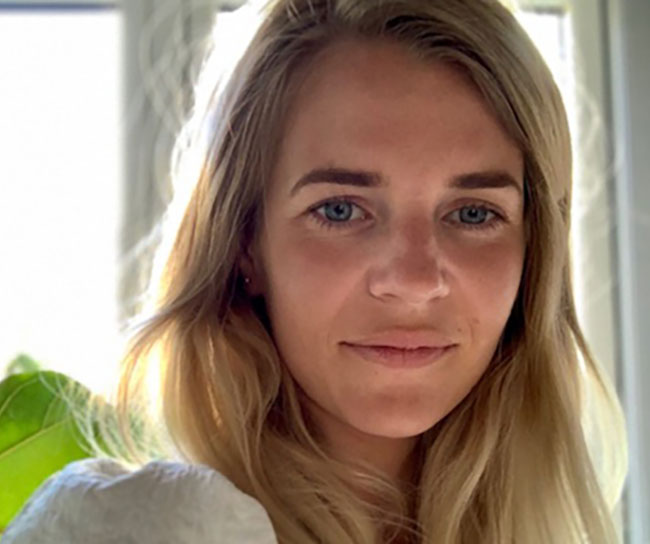 COVID-19 testing
Medical affairs employees from Argentina, the Czech Republic and Poland were all involved with COVID-19 testing. Paola Campodónico was part of the "COVID-19 pool testing" project team in Argentina, which aims to increase the number of tests performed using as few testing kits as possible by testing multiple people at the same time. Beti Tanevska helped with a COVID-19 testing study in the northern part of the Czech Republic on behalf of the health institute. Over in Poland, Agnieszka Figas worked at a laboratory in Warsaw, performing COVID-19 diagnostics and tests.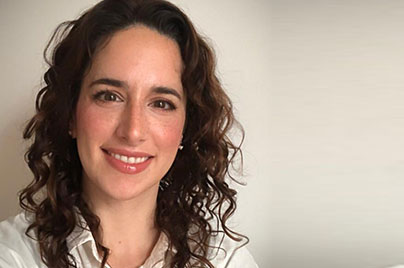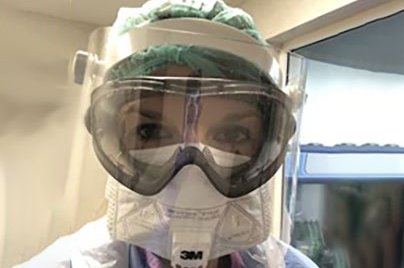 ​"Improving and saving patients' lives is part of our company's values," says Philippe. "The opportunity that our company gives us to help health care professionals fighting at the forefront of the COVID-19 emergency shows our commitment to patients and the health care system."
Adds Olga, "I am thankful our company allowed me the opportunity to be in a place where I was needed."