Innovation
Introducing our global hybrid work model
This model will help us be even more agile and productive as we deliver outcomes for the people who depend on our work.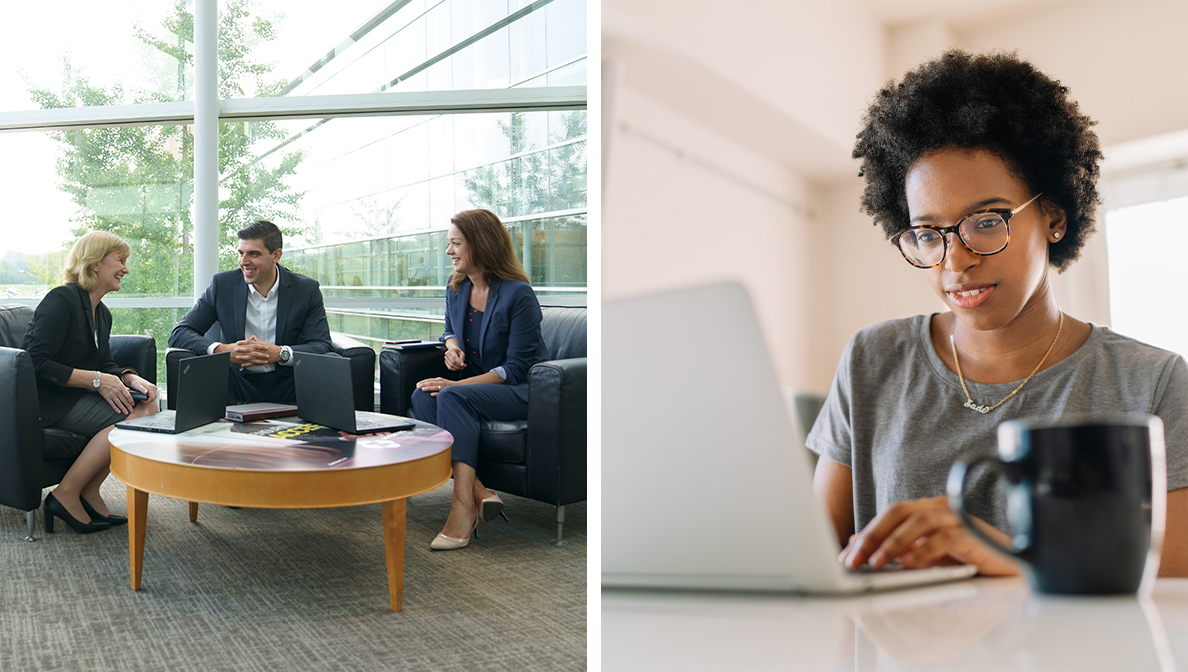 Over the last year, the global pandemic has created profound challenges — for the world, for our industry, for our own families. We are proud and grateful to see how the people of our company have looked out for each other and carried out our urgent mission on behalf of our customers and patients.
It is clear that, even after the pandemic is over, the kind of agility we've learned over the last year will remain central to the way we work together.
We recognize that many of our employees have valued the flexibility to work remotely when possible. Working remotely can, in many cases, enhance efficiency — especially when it comes to "heads-down," individual work. At the same time, we know that many of our employees have missed the opportunity to meet and collaborate in person. And we fundamentally believe in-person collaboration is critical to our mission, our ability to innovate as one team, and our ability to drive an inclusive, collaborative culture across our global enterprise.
Listen as Carl Segerstrom, senior vice president and chief talent officer, talks about our new hybrid work model and what it means for current and potential employees.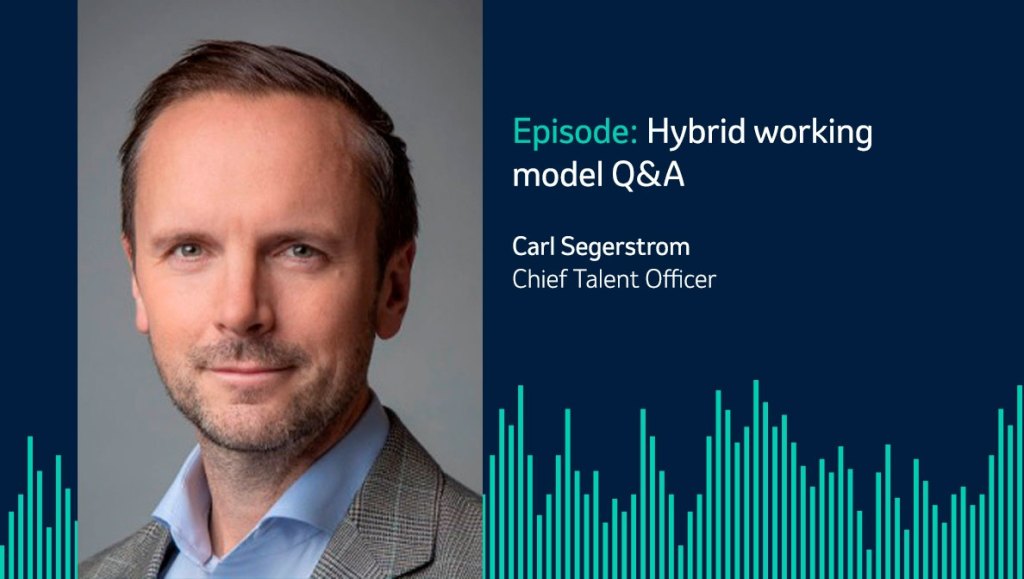 Our new hybrid work model
That's why we're pleased to introduce a hybrid work model for office-based colleagues around the world. A hybrid work model is a combination of in-person collaboration and remote work. This model will help us be even more agile and productive as we deliver outcomes for the people who depend on our work. It will include enhanced flexibility to better meet employee needs, while allowing managers to decide when in-person collaboration is necessary. We also believe it will help us attract and retain high-caliber, diverse talent.
Our in-person employees
Around the world, many colleagues at our manufacturing sites, labs and other facilities have been working in-person throughout the pandemic. These colleagues will continue to do so, and we are deeply grateful for their contributions. Likewise, our teams in the field will remain located near their customers.
Health and safety remain top of mind
In some geographies, progress in the fight against COVID-19 has already allowed our office-based colleagues to return to in-person collaboration. Still, in many other places, the fight is ongoing, and the state of the pandemic continues to vary locally. In those locations, site leadership teams are hard at work developing practical plans to re-open our offices once local conditions allow.