Our people
It's personal: Dr. Roy Baynes on making progress in esophageal cancer research
Every step forward holds meaning for patients and their loved ones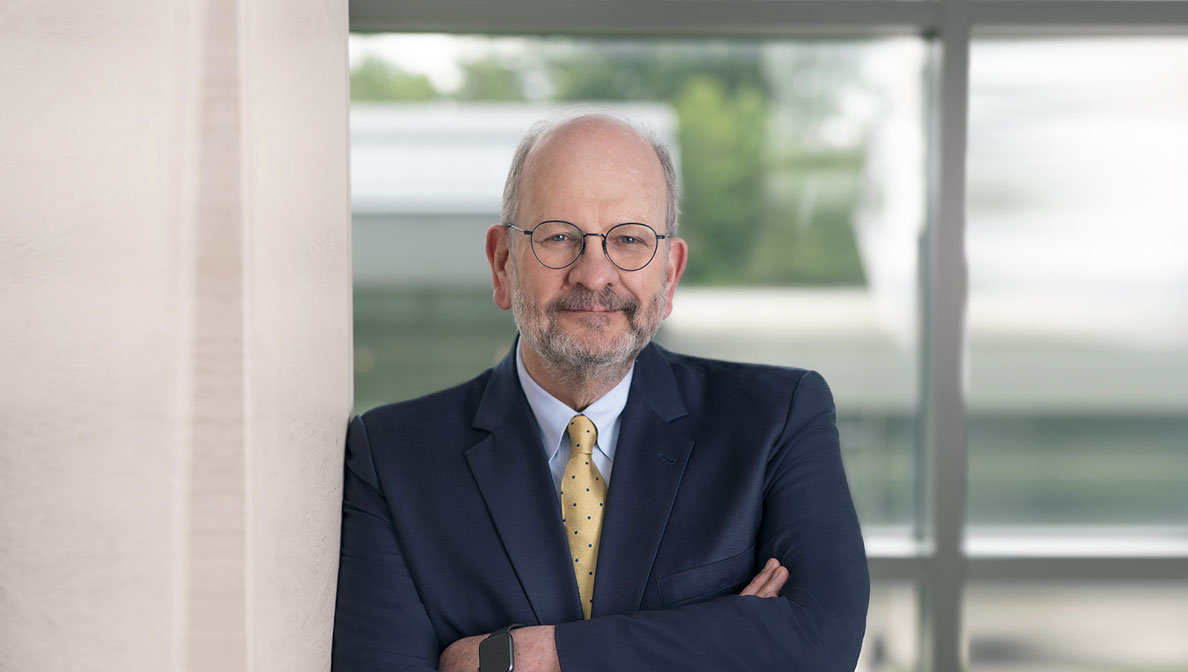 It's always devastating to learn that a loved one has received a cancer diagnosis, but as a physician, scientist and cancer researcher, Dr. Roy Baynes knew too well the challenges his sister faced when she found out about the cancer that was growing in her esophagus, the hollow, muscular tube that connects the throat to the stomach.
Dr. Baynes' sister is now in her 17th year as an esophageal cancer survivor, but her journey was long and difficult. Today, Dr. Baynes says he is encouraged by how much things have changed since his sister's diagnosis.
"There has been so much progress in detection and surveillance over the past two decades," he says.
But the fight isn't over. Dr. Baynes sat down with us to talk about how his sister's experience further fuels his passion for esophageal cancer research and what's on the horizon.
How did your sister's experience with esophageal cancer make addressing this disease more personal for you?
MSD's esophageal clinical program hits close to home for my family and me and it's been encouraging for us to see research progress.
I know there are many other families who have had experiences similar to ours. People may not realize it, but esophageal cancer is actually the eighth most commonly diagnosed cancer and the sixth leading cause of death from cancer worldwide. It's urgent that we address this disease.
When I think about my sister's experience and how it affected our family, I'm reminded that every step forward in cancer research – across all tumors – impacts not only patients but also all of the people around them. That's why each advance feels just that much more meaningful.
What options were available when your sister was diagnosed with esophageal cancer?
The extent of my sister's disease ruled out endoscopic surgery, so she underwent a radical cancer surgery known as an esophagogastrectomy, which removed the cancer in a very invasive operation.
We are really fortunate because thankfully, she has not had a recurrence, but it was not an easy recovery. It was slow, and for many years, she struggled to eat, which resulted in very significant weight loss. That has improved over time, but it's always difficult to see a loved one experience that kind of discomfort. The extensive nature of the surgery also made it very challenging to monitor for recurrence.
What areas of esophageal cancer research are you most excited about right now?
I am very excited by the contribution immunotherapy drugs are making in esophageal cancer.
My sister was lucky to have a positive outcome; however, there remains great unmet medical need for patients and families coping with an esophageal cancer diagnosis. My passion for esophageal cancer research is driven by the goal of finding more options for this community.