Our people
Meet the team leading our COVID-19 vaccine partnership with Johnson & Johnson
How our science and manufacturing expertise and our dedication to patients enable us to step up when it's needed most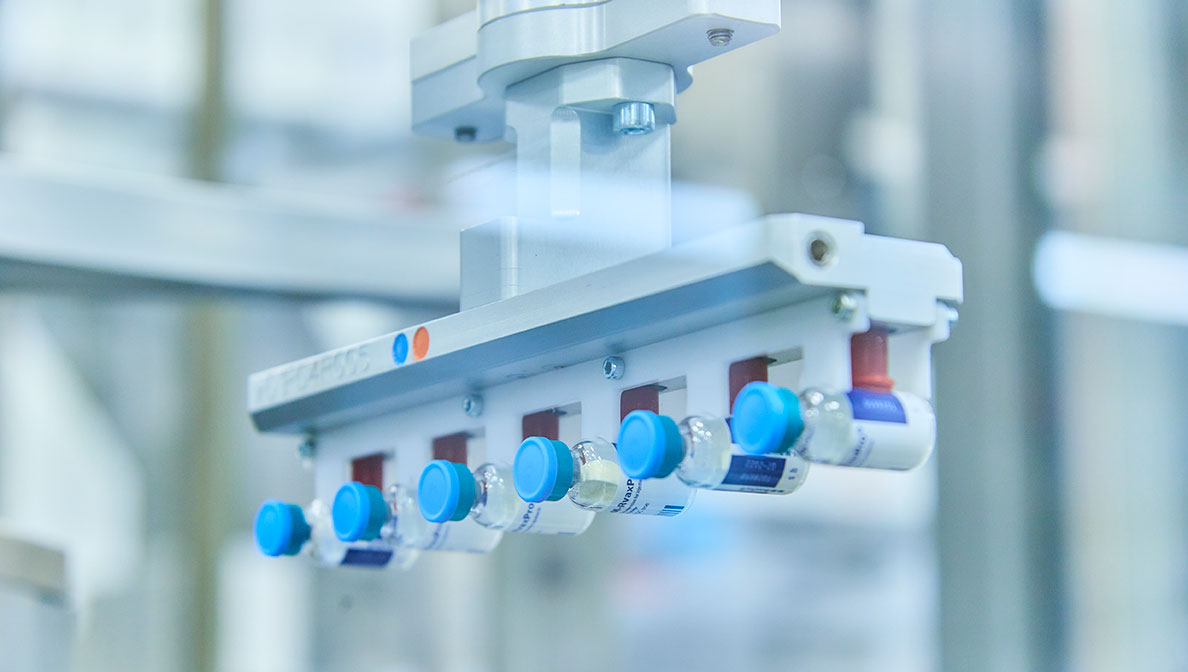 We're proud to collaborate with Johnson & Johnson on the production of vital COVID-19 vaccine doses. When the news broke, our teams were already hard at work on preparations, thanks to leaders like Amanda Taylor and Kim Dezura, who help keep our Durham, North Carolina, and West Point, Pennsylvania, plants running smoothly.
In March, we announced a partnership with Johnson & Johnson to expand manufacturing capacity and supply of its COVID-19 vaccine, making available some of our existing sites to accelerate vaccine manufacturing efforts. Amanda, plant manager in Durham, meets daily with a diverse, cross-functional task force to align workstreams and business processes and ensure the project stays on track.
"What makes the process here successful is the people."
Amanda Taylor
plant manager, Durham
"Everything from the technical knowledge and experience to the ethics and integrity of the people within MSD is just amazing. It's the people that are going to make the project work," says Amanda.
Amanda's team in Durham is focused on manufacturing the active ingredients of the vaccine. Meanwhile, at our West Point site, plant manager Kim leads a team preparing the facility to handle taking those active ingredients, completing the formulation and putting them into vials.
"We've had to reconfigure an existing filling line, and then we have what we call a technology transfer team that works hand in hand with Johnson & Johnson to bring the product here into the West Point plant site," says Kim, who's been a part our company's team for about 25 years.
"It was really exciting for us. It gave us an opportunity to turn our expertise and our assets over to support Johnson & Johnson and to be part of the solution."
Kim Dezura
plant manager, West Point
For Amanda, the efforts are perfectly aligned with the mission she's taken to heart during her nearly 30-year tenure at our company.
"We address medical needs head-on, and we don't run from challenges," says Amanda. "That's exactly what I see MSD doing with Johnson & Johnson and with the COVID-19 response. To think that the things I do on a daily basis can have that significance to my family, to my community and even globally is hugely rewarding. It's what keeps me coming in every day and keeps me energized."
Hear what else Kim has to say about taking on this special project: