Responsibility
Teddy bears step up to raise awareness for children's cancer
With no live attendees this year, teddy bears attend soccer match in the Netherlands to raise awareness for children's cancer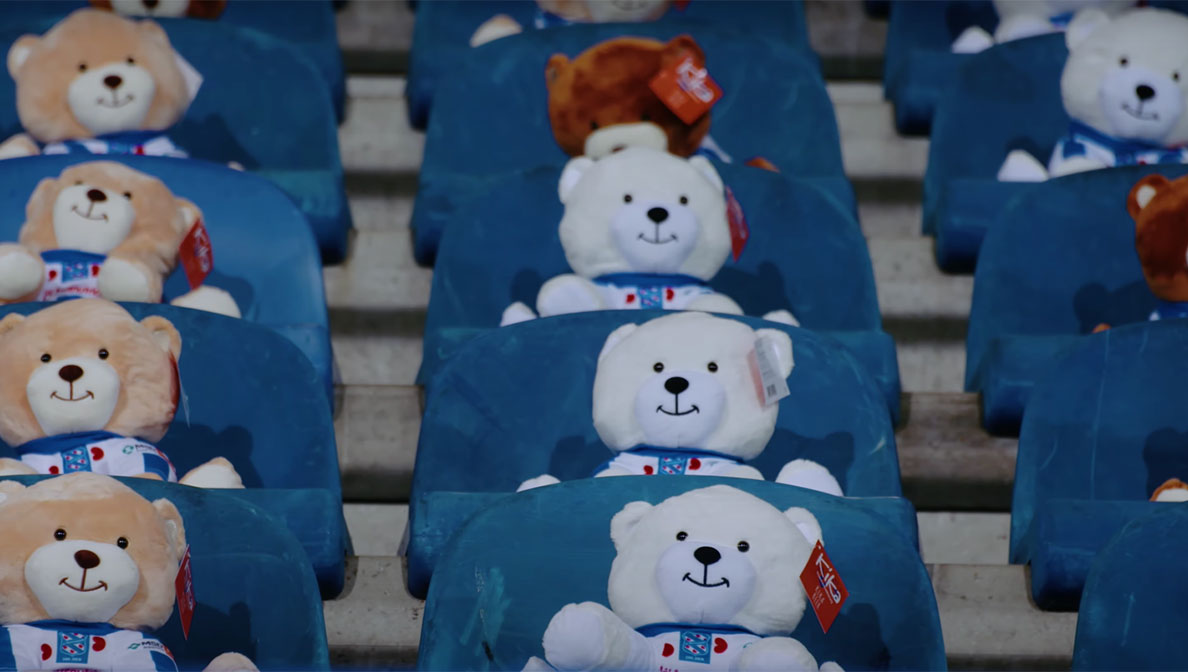 For the last 15 years in the Netherlands, our company has been working closely to support KiKa, a foundation that raises funds for innovative research to help cure and prevent children's cancer. The foundation often holds fundraisers alongside awareness runs — or marathons — but with the current SARS-CoV-2 pandemic, all events have been canceled until further notice.
Charlotte Kluit, director, in the Netherlands, recounts: "Usually, employees from many of our sites in the Netherlands volunteer to join these events – and, using the MSD Partnership for Giving program, the proceeds are then doubled by our company. As the global population embraces for a second wave of the COVID-19 virus spread and no fundraising events are taking place, we decided we must be resourceful."
For a great cause
Every year in the Netherlands, more than 550 children are diagnosed with cancer. The country has worked very hard to suppress those numbers, curing 75% of the children who undergo treatment, but KiKia's ultimate goal is to cure at least 95%.
"We felt that there must be some way we could help support KiKa this year, something that could help them in a bigger way," says Judith Zuijderhoudt, associate director, policy & communications, the Netherlands.
Watch a recap of the teddy bears' big day cheering for soccer and children with cancer
A big, furry idea was born
As the teams brainstormed ideas, they recalled that the premier league soccer club, FC Heerenveen, had recently put restrictions on stadium attendance. While the sporting event garners a large audience, they knew fans would still tune into the soccer matches on television or digitally.
That's when our team decided that they would fill the empty seats with 15,000 teddy bears to raise awareness for children's cancer. "With the teddy bears in the stadium, we want to make the thousands of children in the Netherlands who have or had cancer visible during a time when their disease is nearly invisible," says Judith.
FC Heerenveen, Kika and our company worked together to make this possible during a match between FC Emmen and FC Heerenveen. FC Heerenveen is now third in the country's premier league.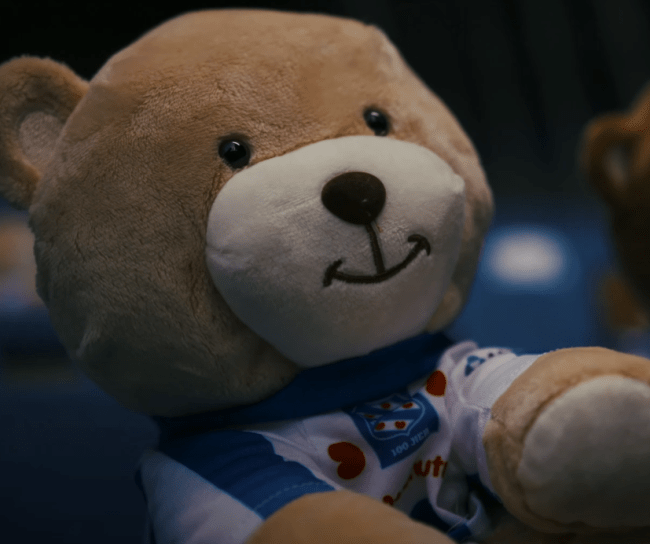 Why teddy bears?
The teddy bear is the mascot of KiKa and is a symbol of love and support for children with cancer. These teddy bears, dressed in soccer uniforms, were available for purchase after the match. The money raised went towards scientific research into curing childhood cancer.