Our people
The scientist who's pushing boundaries through cutting-edge research
Fiona Marshall, MSD's head of discovery sciences & translational medicine, on overcoming challenges to advance the discovery and development of future therapies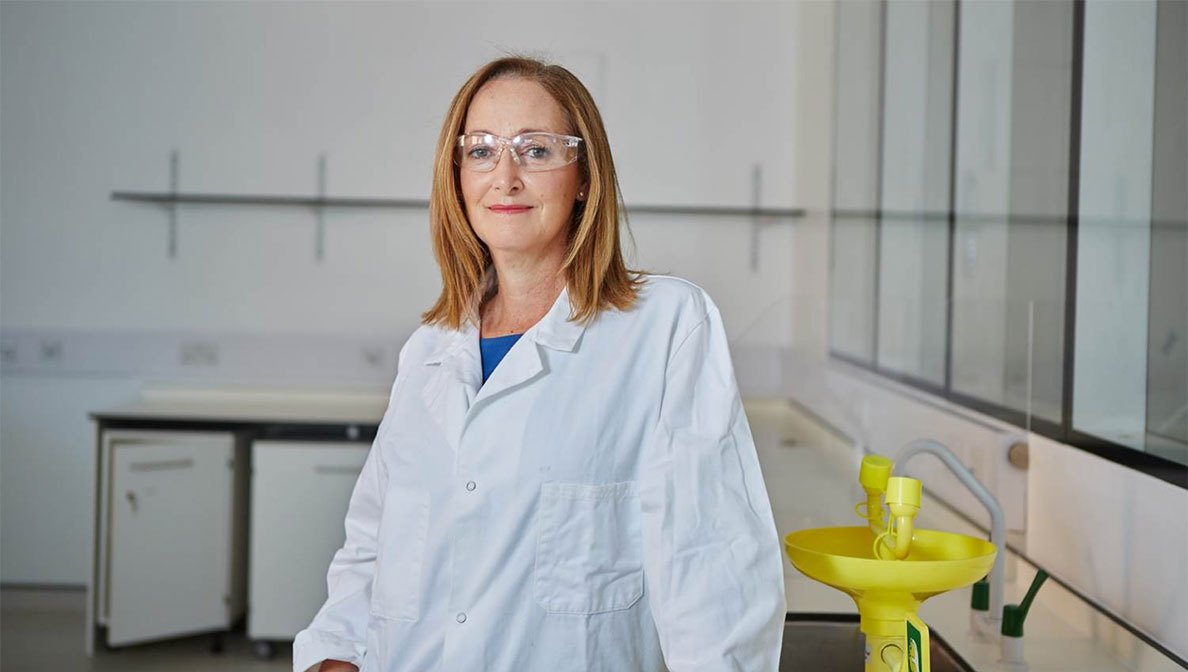 When trying to answer some of the world's most difficult questions—like how to prevent Alzheimer's or how to kill cancerous tumor cells—Fiona Marshall utilizes the late hours of the night to brainstorm.
"It's surprising how often the solution to a problem that seemed insurmountable during the day comes when I wake up at four o'clock in the morning, and I suddenly think 'ah-ha, I know what we can try next," says Marshall, MSD's senior vice president, discovery, preclinical development & translational medicine.
Those late-night explorations have undoubtedly helped support the many scientific discoveries Marshall has achieved throughout her career. For more than 25 years, Marshall has led research teams that have made important contributions to drug discovery across multiple disease areas, including oncology, neuroscience, inflammation and metabolic disease.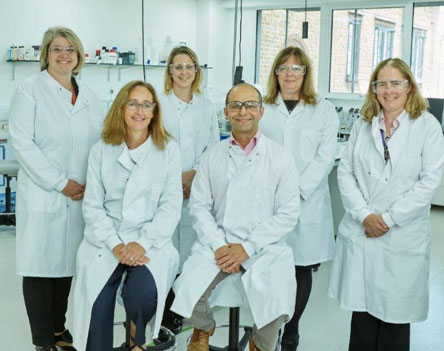 Paving the way for more female leaders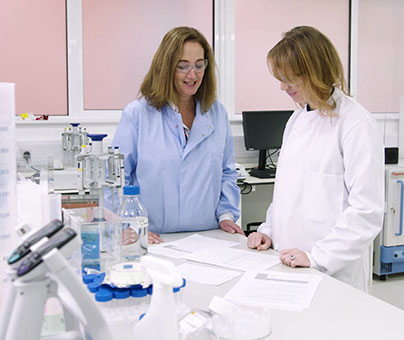 Although women like Marshall have helped grow the representation of female voices in science, there is still room for improvement. According to UNESCO Institute for Statistics (UIS) data, less than 30% of the world's researchers are women.
To help more women enter the STEM subjects (science, technology, engineering, and mathematics), Marshall says we need to engage girls in science early on and provide more female role models.
Another challenge for women, Marshall says, is balancing work and family life.
There can be a lot of long hours and traveling in her line of work, and as a mother of two, she's had to make certain sacrifices in her personal life.
"I missed a lot of the children's first steps, things that they were doing at school, school games and things that they were involved in. And I do regret some of that," she says.
Marshall didn't take those missed experiences lightly. While her children were still young, she decided to spend a few years as a consultant and visiting lecturer at the University of Cambridge UK so she could spend more time with her family. When her children got older, however, she jumped right back into working full-time.
"When my kids grew up, I still had plenty of time left to put on the accelerator again, and reengage with work," Marshall says. "I was able to spend more time with my kids and have a fulfilling career by going at different rates at different times."
There is no doubt that working at this mixed pace has helped Marshall develop a successful career.
Earlier this year, she was elected as a fellow of the Royal Society, a distinguished British organization made up of eminent scientists, engineers and technologists.
Tackling neurodegenerative disease
Marshall joined our company in April 2018 as head of the new Discovery Research Center in London, where the team focused on diseases of aging. Marshall says neurodegenerative diseases like Alzheimer's and Parkinson's are one of the most important healthcare challenges facing us today.
"It's really central that we find drugs to delay the onset and progression of these diseases, or prevent them."
In 2019, Marshall was appointed head of neuroscience discovery for our company and put a renewed emphasis on identifying disease-modifying therapies for neurodegenerative conditions.
One of the primary causes of neurodegenerative disease is believed to be an accumulation of certain proteins to toxic levels which then cause neurons to die. The progressive loss of neurons results in worsening symptoms such as impaired movement or cognitive functioning.
Marshall says immune-like cells in the brain called microglia normally survey the brain for any signs of damage and clear up that damage once found.
"If those cells don't work effectively, then you're more likely to build up these toxic proteins. So, we're looking at different strategies that would help activate your microglia and make them more effective."
WATCH: Fiona Marshall describes the role the immune system plays in neurodegenerative diseases
Turning science into impactful medicines
In early 2021, Marshall was appointed senior vice president of discovery, preclinical and translational medicine. In this important role, Fiona oversees the discovery, early characterization and first in human studies of our company's medicine and vaccine candidates.
Marshall's experience will be extremely useful as our company refines our capabilities and invests in new technologies.
Technologies like CRISPR gene editing, developments in human genetics and new ways of growing human cells and tissues will all help us better understand the causes of disease, says Marshall.
"We can then bring those learnings together with our world-leading chemistry and biologics teams that can then turn those into medicines that can benefit patients," she says.
As Marshall continues to work to solve some of science's most difficult mysteries, it's clear that her contributions will not only lead to new medical advances, but also inspire other women in science.
"It's difficult for me to think of a more rewarding job than trying to improve the health and well-being of others," says Marshall.