Patients
'Thinking like the bad guys – so we can help catch them'
How we're fighting the war against criminals who counterfeit medicines and jeopardize patient lives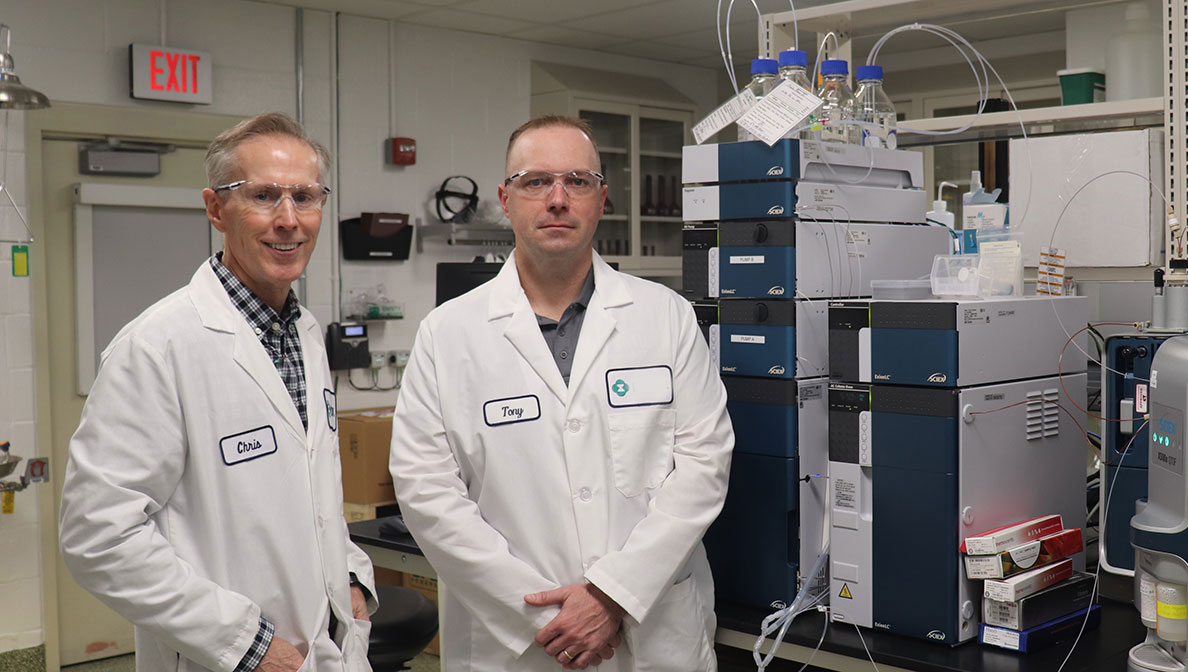 Tony Zook is on the phone with the U.S. Department of Homeland Security. Two men have just been sentenced to prison in Texas for running an online counterfeiting operation that sold one of our medicines for the treatment of late-stage cancers.
"The patients buying from these criminals didn't get the medicine they so desperately needed. Counterfeiters don't care about patient safety: It's all about money for them," says Tony, who leads our company's product integrity group. "Our forensics lab tested the product and found that the counterfeiters had used an acid reflux medicine and other fillers to make the product and sell it online. This is one example of how patients all over the world are exposed to risks they are not aware of. We're doing our part to protect them."
The scope of the problem
According to the Pharmaceutical Security Institute, officials uncovered more than 5,000 incidents of counterfeiting, illegal diversion and theft of pharmaceuticals in 150 countries in 2019. The crimes involved more than 1,900 medicines across every therapeutic category.
That same year, our company addressed product integrity events in 86 countries, which led to 199 arrests and the seizure of more than 22,000 units of counterfeit or illicit company product.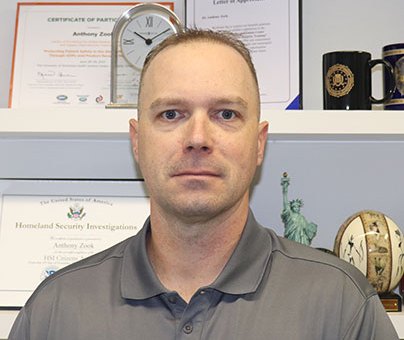 "This is a very real public health problem. Our company makes medicines to save and improve lives. Our product integrity mission is to protect patients."
Cracking counterfeit cases
Our company has a sophisticated strategy in place to prevent counterfeiting and support law enforcement in shutting down illegal operations that falsely claim to be selling our medicines. Sometimes, this means identifying and mitigating a small operation in an individual's garage, and, sometimes, it means dismantling an organized crime group making hundreds of millions of dollars selling fake medicines.
Anticipation is everything: "We utilize adversarial thinking – thinking like the bad guys – so we can help catch them," says Tony.
The global team has helped crack cases involving a range of products and schemes, including antibiotic counterfeiting operations in Colombia and China and a Bahamas-based fulfillment center that sent thousands of counterfeit medicines to U.S. patients who bought the products online, thinking they were from Canadian online pharmacies.
More recently in Los Angeles, California, our team worked closely with 19 law enforcement agencies to shut down the distribution of a counterfeited injectable medicine being marketed throughout the Hispanic community in bodegas operating as unlicensed pharmacies. Our team helped stop 100 street distributors who were putting patients' health at risk.
How our scientists spot a fake
Chris Hopkins, a forensics expert and retired FBI special agent, runs our three forensics labs located in Singapore, Switzerland and the U.S., providing critical support to our global investigations into counterfeit medicine. "The labs do everything, from analyzing packaging for printing errors to testing the ingredients to determine exactly what's inside the medicine – and what's not," says Chris.
Our forensic labs are equipped with all kinds of high-tech instruments, like 3D microscopes that scrutinize the shape of a pill or capsule and spot miniscule variations that point to a fake, or Raman spectroscopy that reveals a molecule's unique structural fingerprint.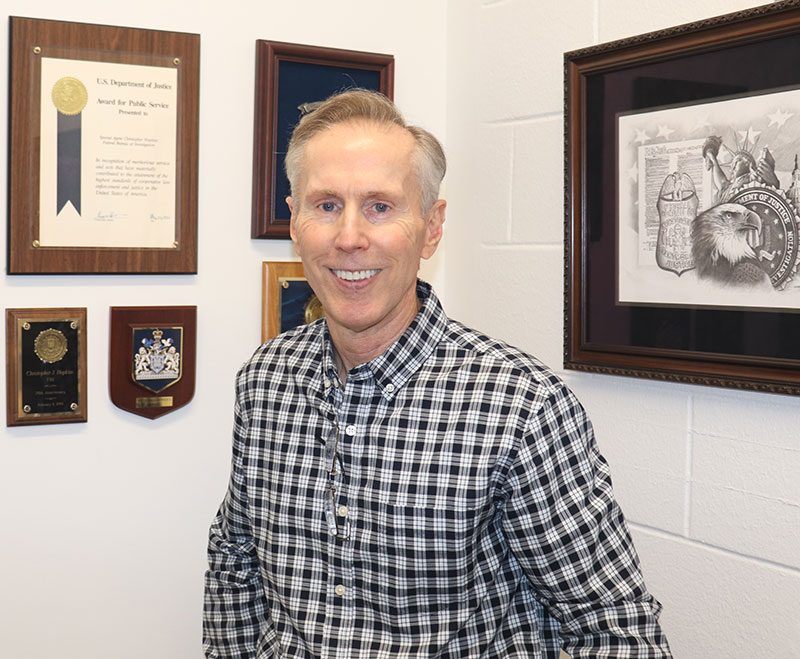 The labs receive hundreds of samples a year to support law enforcement and our patient safety initiatives. The forensic labs are ISO 17025 accredited, meaning they follow the strictest international standards of testing so that evidence will stand up in a criminal trial. ISO accreditation is a rarity for industry-operated forensic labs.
"We are working to win the war against counterfeiting," says Chris. "We're passionate about protecting patients."