Our people
This scientist helps translate inventions into vaccines to protect public health
Beth-Ann Coller, executive director, global clinical development, knows how disease outbreaks underscore the importance of vaccines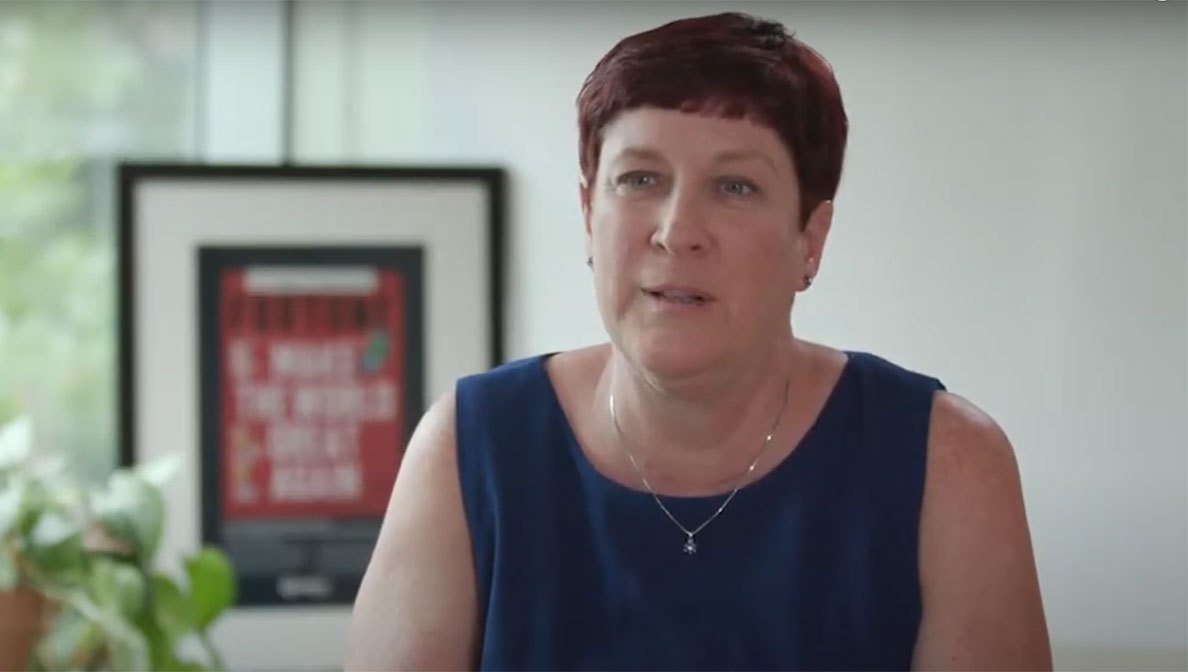 Beth-Ann Coller asks a lot of questions…and solves a lot of problems. That's what makes her so successful at translating inventions and ideas into concrete products – specifically, vaccines – that can help save lives.
"Inquiry is fundamental to everything we do in vaccine development," says Beth-Ann. "Science, in general, is built on inquiry. As a science-based company, we pride ourselves on our rigorous approach to research."
That means always challenging the work we're doing and asking ourselves: "Are we looking at things the right way? Are there other innovative approaches that could be faster, more effective?"
As executive director of the global clinical development organization, Beth-Ann oversees investigational vaccines as they move through different research phases required to demonstrate that they are safe and effective.
"This involves a lot of problem solving, harnessing energy in the right direction and maintaining the highest scientific standards so that we get vaccines out there as quickly as possible for the people and communities that need them," she says.
Impacting public health is a tremendously motivating force
Since joining MSD in 2010, Beth-Ann has led and inspired cross-functional teams focused on developing new vaccines in important disease areas.
"Much of my focus over the last 25 years has been on tropical diseases," she says. "It's an area of particular interest to me because more attention is needed to help prevent these infectious diseases that cause great devastation. Vaccines can help play an important role."
Considered one of the greatest public health success stories in history, vaccines are not just about the past, but about the future of public health, too. For Beth-Ann, it is tremendously motivating to work in this area, to learn from new challenges and to contribute to new successes.
"The work that we do and the impact we can have gets me out of bed in the morning; it inspires me," says Beth-Ann. "The minute I wake up, I start to think 'what are the needs, what do we have to get done today, how do we help people around the world?' Working in neglected disease areas just magnifies that, if you will, just knowing how many hundreds and thousands and millions of lives we can potentially impact."
"It's amazing to be able to work on something that has such an important impact on public health, to really make a difference, to hopefully save lives with novel and innovative products that we develop."
While Beth-Ann has found inspiration in many people over the years, she is particularly inspired by the amazing efforts in the Democratic Republic of the Congo that brought the country's Ebola outbreak under control in late 2020.
"The people who are on the ground and putting their own lives on the line — it just fills me with awe and admiration," she says. "Now we're seeing this type of heroism amplified, all around the world, as health care workers and researchers give their all in the fight against the COVID-19 pandemic."
Disease outbreaks underscore the important role vaccines can play in protecting our global community, a community that has become increasingly interconnected.
"By working to protect groups of people around the world, we help protect everybody," she says.
So, Beth-Ann will continue to wake up thinking about the big questions and pushing herself and her dedicated research colleagues to find solutions to ongoing and future global health challenges.
"My dream – and, I think the dream of everyone in this business and the public health arena — is to actually contribute to a product or to an effort that makes a difference in preventing infectious disease and, hopefully, to save lives," says Beth-Ann. "I will be thrilled if I'm able to do that."