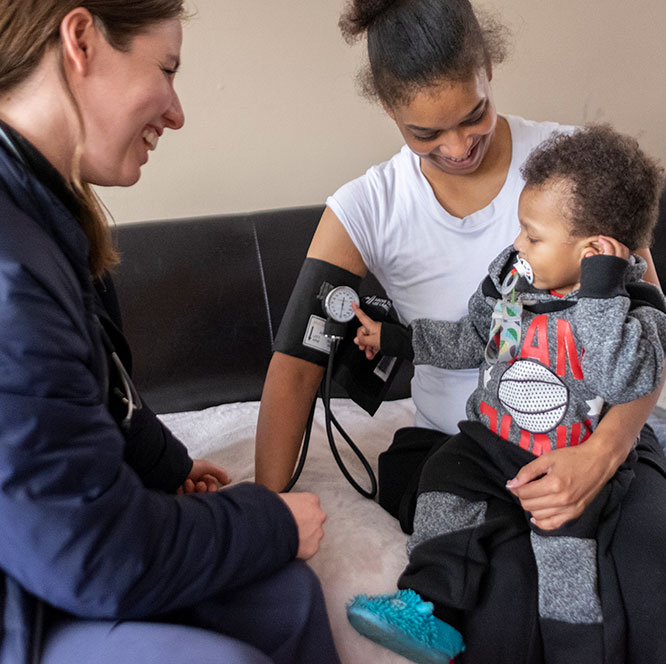 MSD Medical Outreach Program
The MSD Medical Outreach Program (MMOP) was established over 60 years ago to help provide lifesaving medicines and vaccines to those in need.
We care about communities in need
The MMOP is the primary means through which the company donates its pharmaceuticals and vaccines for humanitarian assistance in the developing world and in support of disaster relief worldwide.
Managed by the company's Office of Social Business Innovation, the MMOP helps expand access to our products, particularly in developing countries. Through this program, we donate pharmaceuticals and vaccines to a limited number of qualified, U.S.-based nongovernmental organization (NGO) partners. The scope of the program varies from year to year and is influenced by changing medical needs, the quantity of our medicines available for donation, and the unpredictable nature of emergencies or disasters.
Donations of our medicines are made primarily through qualified NGOs. Each has a long-standing relationship with the company, demonstrates integrity of purpose, provides assurance that our products will be securely warehoused, and has well-established programs in developing countries. They are:
With each participating NGO, we maintain an agreement designed to ensure the proper distribution and handling of our medicines, as well as to outline procedures for reporting potential adverse reactions. The agreement also follows the World Health Organization (WHO) Guidelines for Drug Donations, which establish quality-assurance standards for responsible product donations. For example, we donate only products with adequate dating to ensure that they can be administered appropriately prior to their expiration date.
We are a member of the Partnership for Quality Medical Donations (PQMD), an alliance of NGOs and medical product manufacturers dedicated to raising the standards of medical donations in order to meet the needs of underserved populations and disaster victims around the world. Members of PQMD are committed to bringing measurable health impact by setting quality standards, disseminating knowledge and influencing policy.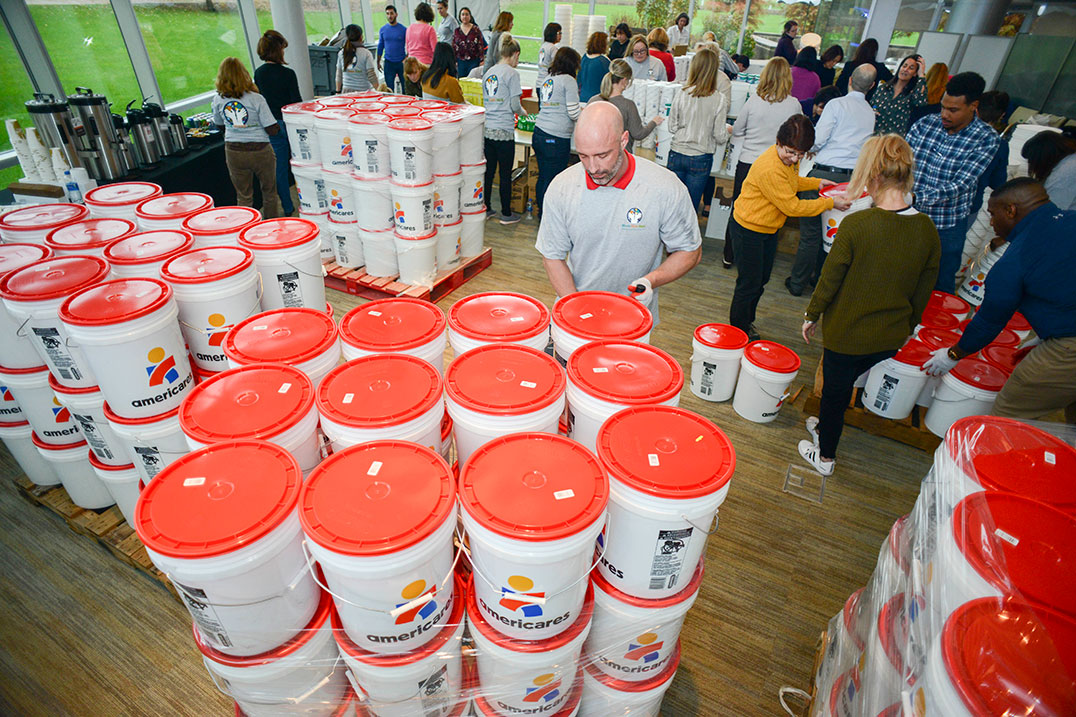 Employee volunteers help package disaster response kits for Americares, an MMOP NGO partner
The donations of our medicines and vaccines provide immediate and ongoing assistance to those affected by natural or manmade disasters and crises around the world. We support our partners' emergency preparedness and medical mission programs, and supply medical aid to hundreds of thousands of people in need through our partner NGOs' disaster response and ongoing medical programs.
Our product donation program enables our NGO partners to provide local health care workers in developing countries the medications they need to treat chronic conditions and acute diseases through community health services worldwide.
How we support our NGO partners
Annual allotment program
Each year, participating NGOs can order fully dated medicines of their choice from the company's current product line, up to an annually authorized amount. Through this approach, the partners can receive a sustained and predictable supply of needed medicines, crucial to the effective planning of their ongoing humanitarian programs.
Ongoing donations
Donations of our pharmaceuticals and vaccines are made throughout the year in response to requests from our partners to address additional needs of specific programs around the world. We also offer products to our partners proactively, based on available supply, for use in their ongoing humanitarian programs.
Disaster and emergency relief
Through the MMOP we donate pharmaceuticals and vaccines in response to, or in preparation for, major disasters and emergency recovery efforts. We respond to those requests based on the relief agency's firsthand assessment of need. We also may provide financial support for our NGO partners' disaster-relief efforts when appropriate.
Capacity-building
Beyond donated medicines, we seek ways to support our NGO partner organizations by providing both financial assistance and technical support. Our company awards yearly operational cash grants to assist with shipping and logistics associated with the annual allotment of product donations for their ongoing health and humanitarian programs.