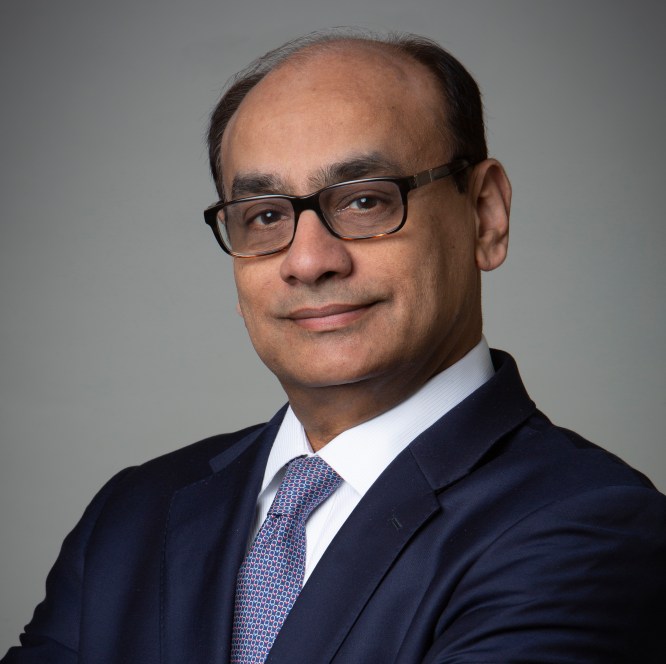 Sanat Chattopadhyay
Executive vice president and president, MSD Manufacturing Division
Sanat Chattopadhyay is executive vice president and president, MSD Manufacturing Division. He has responsibility for the company's worldwide manufacturing and supply operations across a global network of sites for pharmaceuticals, vaccines, biologics and animal health products.
A proven leader in the biopharmaceutical industry, Sanat joined MSD in November 2009 as senior vice president of global vaccines and sterile manufacturing operations, spearheading the transformation of manufacturing and supply chain to grow and globalize its vaccine business. Under Sanat's leadership, MSD is currently executing significant expansion of its biologics and vaccines manufacturing capacity to reach more patients around the globe.
Before joining MSD, he served as senior vice president, technical operations and product supply, for Wyeth Pharmaceuticals, with responsibility for product supply, process development and operational excellence. Previously, he worked at Aventis and its predecessor companies as senior vice president, industrial operations, having served in many positions with increasing responsibilities for global supply chain, technology and manufacturing sites across North America, Europe and Asia Pacific.
A graduate chemical engineer from Jadavpur University and post-graduate industrial engineer from NITIE, India, Sanat is widely traveled, having lived with his family in five countries across three continents.