Innovation
Breaking new ground in the UK
We're accelerating our global efforts and capabilities with our new London Discovery Research Centre and U.K. headquarters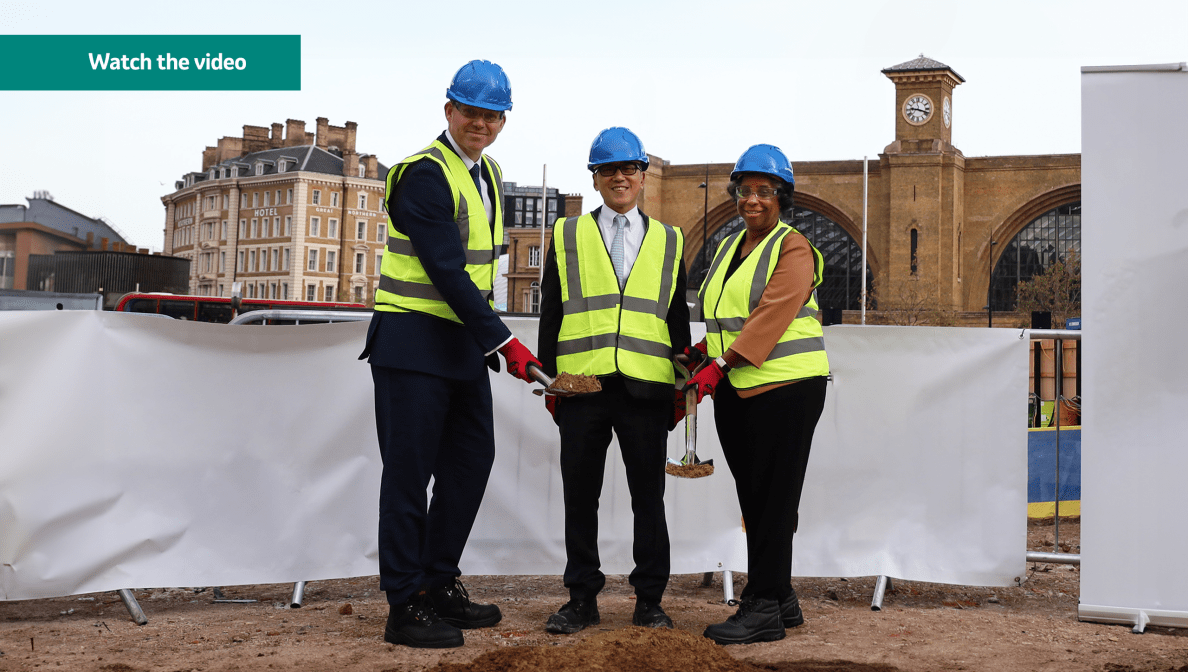 Using the power of leading-edge science to help save and improve lives means tapping into scientific talent around the world. That's why we're proud to break ground on our new London Discovery Research Centre and U.K. headquarters.
The high-profile site — located opposite King's Cross Station in the heart of London's Knowledge Quarter, an impressive cluster of academic, scientific and technological institutions — will be an impactful addition to our growing network of research facilities.
"Our talented discovery scientists in London are an integral part of our global research network."
Dean Li
President of MSD Research Laboratories
"Patients around the world are waiting for innovations that will help confront the tremendous burden of disease they face, and the kind of world-class scientific exploration this facility will enable is how we accelerate those innovations," Li added.
Slated to open in 2027, the 270,000-square-foot, 10-story facility will bring together all our U.K. colleagues to help drive medical advances against some of today's greatest health challenges.
"With the benefit of London's thriving life sciences ecosystem and Knowledge Quarter right on our doorstep, I'm excited about the collaboration opportunities, building toward an exciting new chapter, and what this represents for employees and our partnership with the local community and beyond," said Ben Lucas, managing director, U.K. and Ireland.