Responsibility
Connecting employees with NGOs for impactful 3-month assignments
Our MSD Richard T. Clark Fellowship for Global Health program helps solve the world's most pressing health challenges
Each year, approximately 30 employees from around the world are selected to participate in our Fellowship program, a three-month, corporate pro bono program to support the efforts of non-governmental organizations (NGOs).
This unique opportunity allows our Fellows to use their skills and talents to help make a difference in the lives of others. Whether they're looking to engage with patients more closely, achieve hands-on experience or help address a health challenge that has impacted them personally, each Fellow, along with the NGO partners and the company, benefits deeply from their assignments.
"The Fellows' commitment to take on these significant global health challenges is profound."
Carmen Villar
vice president, social business innovation
"Their personal journey is only part of this experience – the learnings the Fellows bring back contribute to our company's future success and our ability to deliver innovative health solutions to patients and customers around the world."
In 2021, due to the pandemic, our Fellowship program went fully virtual for the first time, allowing us to support NGO partners while maintaining employee safety. This format expanded the opportunity to even more potential applicants, especially those who might not be able to leave home for this three-month leadership development experience. Our 2021 Fellows had a unique opportunity to gain valuable insight regarding the challenges of a world emerging from — and in some places still struggling with — a global pandemic.
Our impact
From 2012 to 2021, 251 Fellows from 39 countries have worked with 40 NGO partners. The program has touched thousands of lives in underserved communities around the world by developing and executing creative and sustainable solutions to some of the world's most pressing health problems.
Meet past and present Fellows who stepped away from their day jobs to make a difference for people across the globe.
Nan Wang
Cohort 2019 – China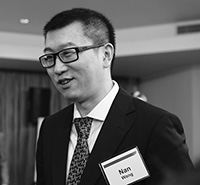 60% more Africans die from cancer than from malaria, and this number of deaths is expected to increase almost 70% by 2030. To combat these alarming statistics, the Rwandan Ministry of Health is prioritizing timely access to cancer diagnosis and treatment for the people of Rwanda no matter where they live. In 2019, Wang and his colleagues, along with BIO Ventures for Global Health, focused on improving the country's cancer patient referral system by establishing an inter-hospital communication system and supporting Rwanda's Biomedical Center's (RBC's) implementation of the Rwanda Cancer Strategy.
"This experience not only expanded my knowledge beyond my role in IT, it improved my understanding of oncology and taught me how to work in a different cultural environment. Although, the theory is sometimes easier than the reality. It's the end goal of improving cancer care for patients in Rwanda that motivated us every day."
— Nan Wang
Pooja Jambunathan
Cohort 2019 – USA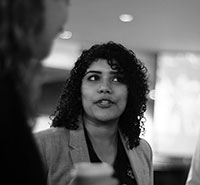 In Tanzania, many pharmaceutical manufacturers have closed in recent years making the country heavily reliant on imports and susceptible to sub-standard medicines. In 2019, to help address this issue, Jambunathan and her colleagues worked with Purdue University and the Medical Missionaries of Mary to develop a business and implementation plan for a local pharmaceutical manufacturing plant to make medicines for Africans by Africans.
"Having the opportunity to work on a project that positively impacted the health and lives of the people of Tanzania was life changing. It takes diversity of thought and experience – and the inclusion of all stakeholders involved – to open minds to new possibilities and find innovative solutions to problems like this."
— Pooja Jambunathan
Julia Froehlich
Cohort 2019 – Germany
India is one of the countries with the highest number of human deaths due to rabies in the world, most of them due to bites from infected dogs. It is possible to eliminate canine rabies through mass vaccination, community education and surveillance programs. In 2019, along with Mission Rabies, Froehlich developed a sustainable and scalable strategy to add a dog rabies vaccination component to existing livestock vaccination campaigns, developed a strategy to ensure maximum participation by farmers in areas visited by the vaccination teams and helped raise overall awareness of the disease among rural communities.
"I was proud to support Mission Rabies in their goal to eliminate rabies by 2030. This challenge combined my educational background in veterinary medicine and my experience in human health. The strategy we developed to vaccinate dogs will help protect the lives of children and adults and have a huge impact on rural communities in India."
— Julia Froehlich
Cristian Martinez Olivares
Cohort 2021 – Argentina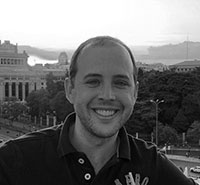 Studies show that nearly 40% of African children under the age of five are malnourished. Working with PanAfricare, Martinez Olivares and his teammate are assessing the effectiveness of interventions implemented in Senegal to fight acute malnutrition in children under the age of five, babies who are breastfeeding and pregnant women. Martinez and his team are supporting PanAfricare in assessing their health service to identify areas of improvement and roadblocks that prevent children and women from having access to such interventions.
"I have wanted to join the Fellowship since I first heard about it many years ago, but being a father of 2 small boys, I just couldn't afford to be away from home for three full months. The virtual format this year opened the possibility for me to finally participate in the Global Fellowship. I am extremely humbled by this unique opportunity to help women and children in Senegal."
— Cristian Martinez Olivares
Mmamotsa Makhene
Cohort 2021 – South Africa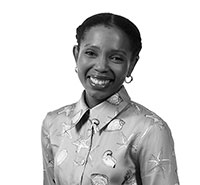 1 in 15 South Africans are affected by a rare disease. Makhene and her team — in partnership with Rare Diseases South Africa (RDSA) — are working to develop a comprehensive patient registry software system that will support each step of the patient experience from enrollment to monitoring of patterns. This will help provide effective data analysis functionality for identifying treatment patterns, promoting feasible-disease specific data interrogation and inform future research and advocacy programs.
"This experience is challenging the way I think and utilize my medical skills and knowledge. I'm learning how to integrate medicine, IT and data. The virtual environment is pushing me to become an even more dependable team player. I'm learning to be more proactive, creative and a better communicator. Seeing the project come to life is very exciting and it is so motivating to know that we're making a change in the lives of those impacted by rare conditions."
— Mmamotsa Makhene
Joyce Domingo
Cohort 2021 – Philippines
In Africa, many hospitals lack training and resources for effective communications between doctors and their cancer patients, causing many patients to simply vanish from the health system once a cancer diagnosis is revealed. To help address this issue, Domingo and her colleagues are working with BIO Ventures for Global Health to help improve doctor/cancer patient communications in order to increase patient adherence to treatment plans and decrease hospital readmission and mortality rates.
"I'm grateful to have the opportunity to make a difference in the lives of our partner communities while I also continue to strengthen my skills and expand my knowledge. Through the Fellowship program, I'm gaining a deeper understanding of our purpose, and why the world needs a company like ours."
— Joyce Domingo
Elmy den Dulk-Gerardts
Cohort 2021 – The Netherlands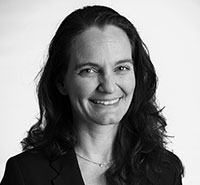 Research institutions in developing countries across Africa and Asia have limited access to laboratory equipment relying on donations primarily from the U.S. To help expand the supply chain to also include donations from Europe, den Dulk-Gerardts is working with Seeding Labs to develop a roadmap detailing the process for identifying donors and arranging for shipments to designated recipient facilities. With increased donations, an even greater number of institutions can benefit from the program, impacting researchers and STEM students in these countries as well as the communities they serve.
"Being a Fellow makes me feel that I can be part of something bigger than myself and use my skills and knowledge to assist in the empowerment of people across the globe. By participating, I am making an example for my daughter and son and hope to inspire others to make a choice to do something small or big for someone else."
— Elmy den Dulk-Gerardts
A spotlight on this year's NGO partners