Our people
New podcast: Meet the dealmakers 
MSD's business development and licensing team explain how they identify new opportunities to strengthen our robust R&D pipeline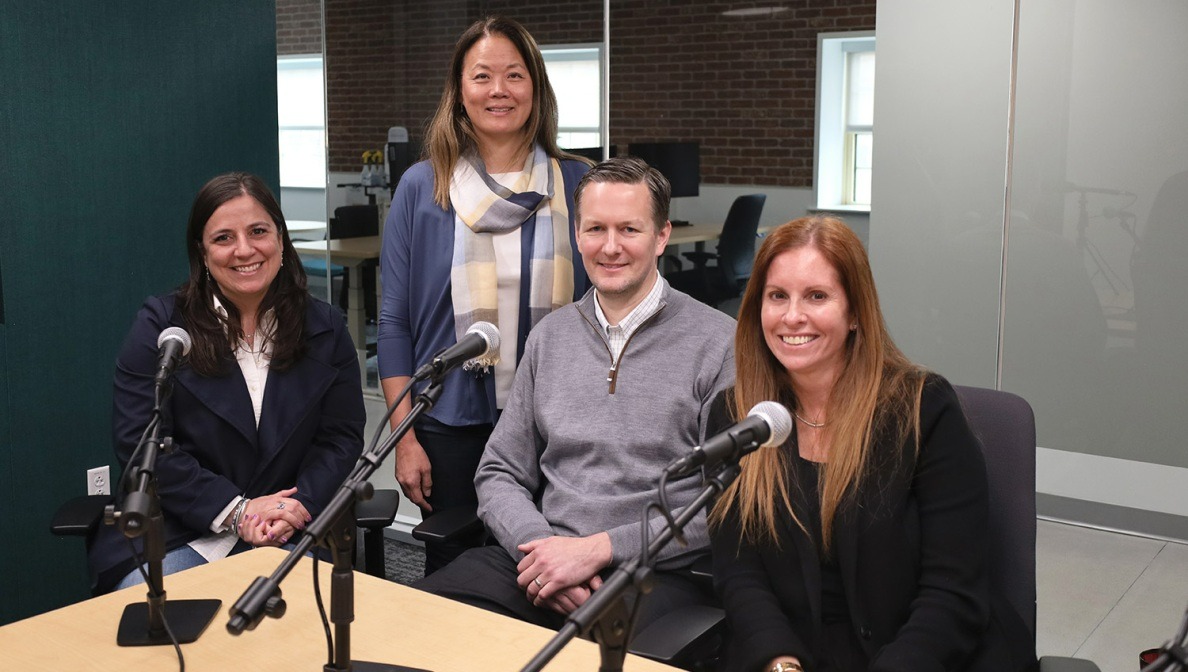 It takes a special kind of talent to find and secure the right deals to keep us at the forefront of innovation. Leaders from our business development and licensing team sat down to discuss how their work is a key component to building and maintaining a strong pipeline.
Here's what you need to know:
Harnessing our legacy
Our reputation for using leading-edge science can make business development connections easier, explains Lizabeth Leveille, vice president, business development.
---
The speed and determination to get it done
Elizabeth Naldi-Jacob, vice president, business development, knows that having a direct line of reporting to the top is what sets MSD apart as a potential partner.
---
Balancing the internal and the external
We have a one pipeline mindset, and each asset receives the same focus and rigor whether it comes from inside our company or out, says Christopher Mortko, vice president, business development.
---
Working hand-in-hand with our scientists
Grace Han McMahon, associate vice president, business development, explains why engaging our internal science leaders is crucial to making the right deals.
---
What we're interested in (and why it's everything)
Our panelists discuss why we focus on five key areas — and when we're willing to look beyond them.
---
Great partnerships begin with great conversation. Learn more about how discovery & development and licensing shape the future of MSD.
For more, check out the full podcast: