Health awareness
The new generation making an impact on HIV
Meet these young advocates helping to lead the response to HIV around the world
HIV remains a global pandemic. In 2022 alone, an estimated 1.3 million people worldwide were newly diagnosed with HIV.
MSD has been committed to advancing science for the treatment and prevention of HIV for more than 35 years, but we know it takes all of us to make a difference for the HIV community.
And that's just what these International AIDS Society (IAS) Young Leaders are doing. In 2022, our company was proud to be one of the groups to support 11 Young Leaders to co-create the Youth Hub — a youth-led networking platform that empowers young change-makers living with and affected by HIV to lead in the HIV response. They're an inspiring group of advocates with different backgrounds and experiences in the response to HIV, each striving to empower and educate others from their respective corners of the globe.
Let's meet some of these young change-makers.
Norman Chong | Malaysia
Norman Chong is using their gift of storytelling to encourage young people across the world to ask "Why?" Chong has been working to develop a solution-oriented platform to help address gaps in the HIV response for young people in Malaysia.
With their platform, called "We Ask the Y (WAY)", Chong aims to provide tools for young people living with and affected by HIV to learn and network in support of social health, as well as economic and political justice. Chong also trains young researchers to translate and communicate findings into evidence-informed policies and practices to address barriers to health care for young people.
"If I have anything at all, it's anchored on moving the dial with the question, "Why?", and advocating for health care to be accessible to all, for policies designed to protect and empower, and never to divide and conquer."
Linda Joseph Robert | Uganda
Dismantling HIV stigma to support young people is the motivation for everything Linda Joseph Robert does. As a youth advocate, he helps to promote increased access to quality adolescent sexual and reproductive health services for young people through peer support interventions, community engagements and strategic partnerships. His passion for youth advocacy, activism and HIV-related programming came to life when he led a campaign to help reduce HIV stigma and discrimination during the COVID-19 pandemic.
As a young person living with HIV, Robert is driven to help increase access to HIV prevention, treatment and care services. Robert has held leadership positions including the role of youth advocate at AIDS Healthcare Foundation-Uganda Cares, and serves as a U=U Africa Forum Ambassador in Uganda.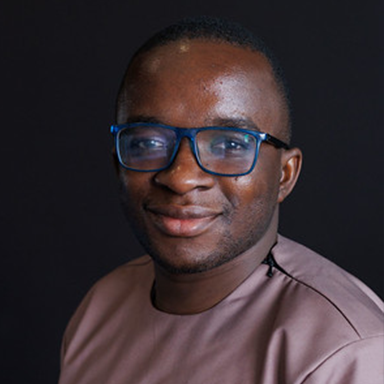 "I'm motivated by the progress that has been made in the HIV field and excited to be part of the next generation of HIV professionals who will continue the journey toward ending the AIDS pandemic, where no one is left behind."
Elizabeth Onyango | Kenya
UKIMWI UNAUA is a term Elizabeth Onyango and others in Kenya know too well. Translated to "HIV kills," this phrase influenced Onyango's perception of HIV at a young age — as the messaging around HIV in her country was mostly about death and fear. Growing up, she lost close family and friends to HIV and saw how cultural beliefs and practices exposed young women and girls to HIV. It wasn't until she went to high school that Onyango learned about ways to protect against HIV, which helped reduce the fear she grew up with — and sparked an interest in HIV prevention.
After high school, she volunteered at a female sex worker-led organization that champions human and health rights of sex workers. Today, Onyango continues to encourage young women to take action to ensure they have a say in decisions about their health.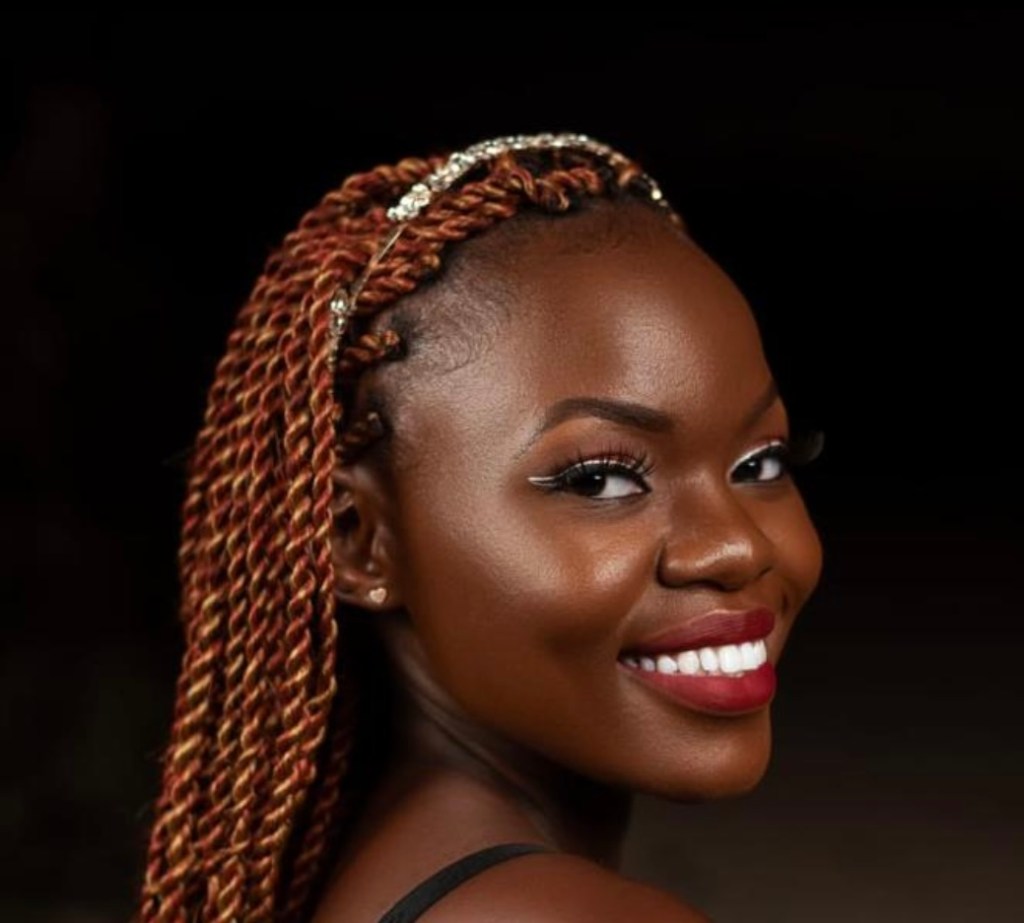 "My goal is to champion meaningful engagement of women and girls in HIV prevention and advocate for structural changes to improve the quality of life of women living with HIV."
Isaac Ogunkola | Nigeria
A background in public health has given Isaac Ogunkola deep insight into the world of infectious diseases, especially HIV. His passion for HIV advocacy became clear after volunteering to encourage harm reduction for people who use drugs and promote sexual and reproductive health and rights programming for homeless children, refugees and young people.
Having witnessed young people in his community die as a result of drug overdose and HIV, Ogunkola is committed to unifying public health, harm reduction and human rights. Through his peer education project, he engages young refugees in West Africa to lead HIV prevention programs in their communities.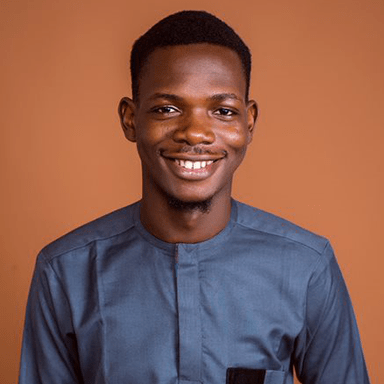 "I don't want to see death in any age group or population caused by HIV or drug overdose again."
Ashley Rose Murphy | Canada
Ashley Murphy was 7 years old when her adoptive parents told her she was living with HIV. By age 10, Murphy began to speak publicly about living with HIV, talking to young people around the world about the stigma around HIV and how to protect and advocate for themselves. She's been a key voice for youth activists engaged in the HIV response in Canada ever since presenting at the U.N. General Assembly and the Global Fund, and even hosting a TED Talk.
Today, Murphy is an ambassador for several foundations committed to ending the AIDS epidemic through research, government-funded programs, global advocacy, prevention, testing and treatment options. Murphy remains an inspiration for young Canadians living with or affected by HIV.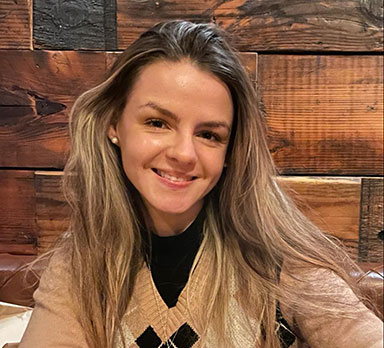 "I want everyone to know that an HIV diagnosis does not have to be the end of the world. We can continue to live healthy and fulfilling lives, but it starts with educating yourself about your diagnosis and, most importantly, being your own advocate."
Paul Mavesere Ndhlovu | Zimbabwe
Paul Ndhlovu has been using his voice to help young people living with and vulnerable to HIV in his native Zimbabwe for years. He's produced a peer-led radio show as the creative radio champion for Zvandiri, an organization that "connects children and young people living with HIV with peer counselors to help assure health, happiness and hope."
In his role, Ndhlovu — together with other adolescents and young people — has created a youth-friendly environment for people living with HIV to freely discuss challenges and issues in their own lives. The show explains to young people the importance of HIV prevention behaviors, the need for increased HIV testing, their sexual and reproductive rights, and available resources to help with mental health and well-being needs.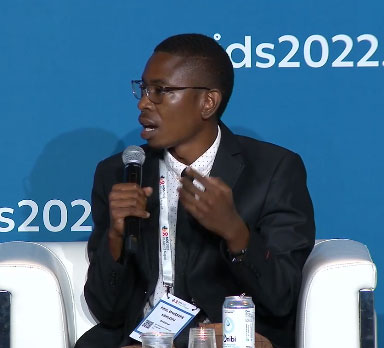 "The Zvandiri Radio Show is such an important platform. We're providing an open forum for people living with HIV to freely come as themselves and talk about any challenges they may face."
Stefano Regner | Philippines
Stefano Regner's schedule is always busy, and as a physiotherapist and sexual health advocate, his work revolves around helping others.
As a trained HIV screener, counselor, and speaker, Regner is constantly on the move — traveling across the Philippines to help link people living with HIV to immediate care and empowering people when it comes to understanding safer sex. He's also been a research assistant for one of the Philippines' largest grassroots HIV test-and-treat centers.
And today, as both a medical student and a social media influencer, Regner provides educational resources for people living with HIV, using health campaigns and videos.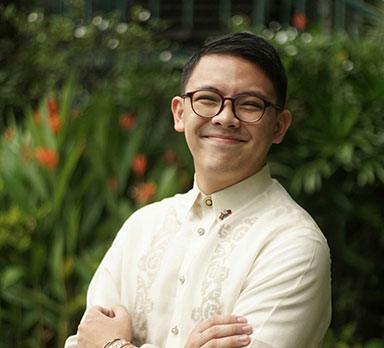 "Social media provides a new platform and method to translate and communicate important topics about health and increasing health literacy. I enjoy sharing key information with my followers, especially as it relates to sexual and reproductive health among at-risk populations in the Philippines."
Kalisito Biaukula | Fiji
Kalisito Biaukula's motivation to give a voice to the voiceless and speak up for those in need is evidenced by their work across their island nation of Fiji and surrounding regions.
As an intersectional, queer, feminist activist and human rights defender, Biaukula has worked with various civil society organizations addressing intersecting human rights issues for people with diverse sexual orientations, gender identities and expressions, and sex characteristics, in Asia and the Pacific.
Biaukula is a major advocate for people living with and impacted by HIV, fighting to ensure they receive the proper care and government assistance, and calling for comprehensive sexuality education at all levels.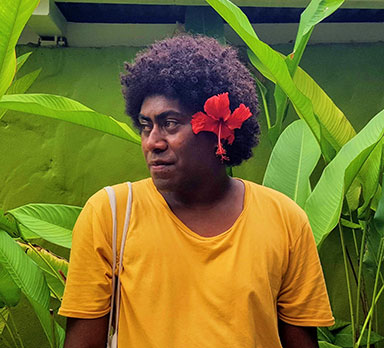 "It's important for young people, especially those living in the Asia-Pacific region, to take a leading role in decisions that affect our bodies. We must all use our voices to stand up for human rights and ensure all populations are receiving equal opportunities to access care."
Sara Thapa Magar | Nepal
From a young age, Sara Magar developed an interest in social issues related to women and children living with HIV. This passion eventually led her to advocate for the needs and rights of affected populations living in the Asia-Pacific region.
Magar has been a board member of the International Community of Women Living with HIV Asia & Pacific (ICWAP) and has also spoken publicly about the need to support women-led organizations. In her current role as president of the National Federation of Women Living with HIV and AIDS (NFWLHA) in Nepal, Magar works to tackle gender inequalities and end gender-based violence.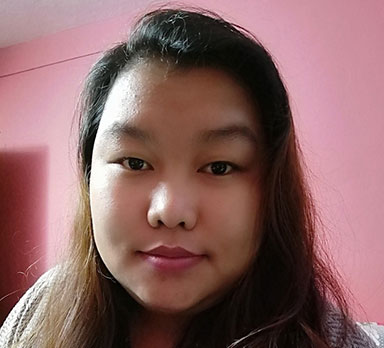 "As youth leaders, we need to continue bringing these issues to the forefront and work to partner with the government and advocacy groups to address the challenges of women and children living with HIV."
The future is in good hands with these young leaders, advocates and activists, and we're excited to continue to watch the impact they make on their local and global communities. To learn more about this youth-led collaboration, visit the IAS Youth Hub.