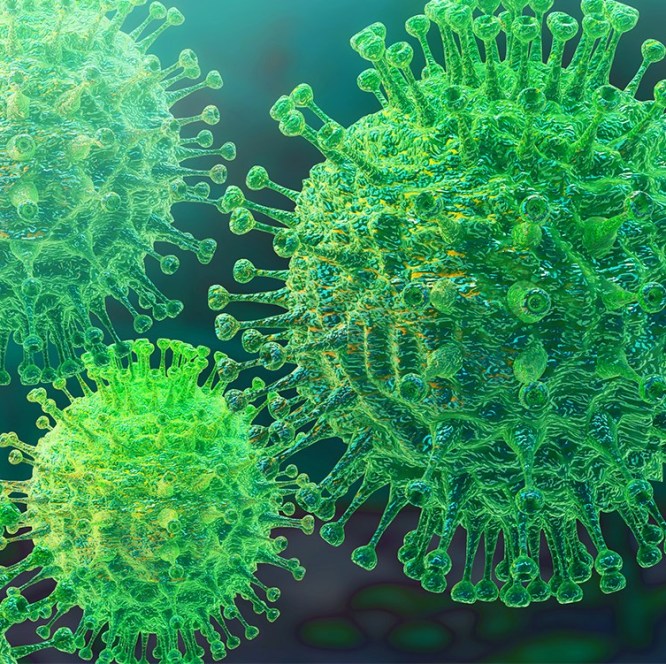 COVID-19
The COVID-19 pandemic is an unrivaled scientific and global health challenge. As a company with a long legacy of research in infectious diseases, we have a responsibility to help.
We're rising to the challenge
We've been committed to trying to develop an effective response to the COVID-19 pandemic since it was first recognized. We know that success will require global collaboration among countries and companies and more.
Advancing our therapeutic candidates
We are moving with urgency to advance the development and manufacturing of two investigational therapeutics - a novel immune modulator candidate, and in collaboration with Ridgeback Bio, a novel antiviral candidate. In addition, MSD will continue to conduct SARS-CoV-2/COVID-19 research and pursue broader pandemic response capabilities.
Expanding manufacturing capacity and supply of COVID-19 medicines and vaccines
In March 2021, we announced an agreement with BARDA to adapt and make available a number of the company's manufacturing facilities for production of COVID-19 vaccines and medicines. Additionally, we announced agreements with Johnson & Johnson to support manufacturing and supply of Johnson & Johnson's SARS-CoV-2/COVID-19 vaccine.
Stepping up as an industry
The remarkable pace of the development of COVID-19 vaccines and medicines is good news for our industry and for society – and the direct result of sustained investments in research and development by the research-based pharmaceutical industry, smaller biotechnology companies, academia and governments. We applaud these efforts – which must continue.
Giving back
In response to the pandemic, we changed our volunteer policy to support employees with nursing and other medical backgrounds.
Recognizing the need for additional health care professionals, including doctors, nurses and medical laboratory technicians, to assist in regions where COVID-19 is spreading, on March 21 we deployed a new program to enable our medically trained employees to volunteer their time to aid their communities while maintaining their base pay.
Stories that inspire our work
Our work in the fight against COVID-19 reaches across all corners of our company, our personal lives and our communities, where many of our medically trained employees have volunteered their time.