Innovation
Celebrating the opening of our latest state-of-the-art facility
The FLEx Center will help us continue to harness the power of leading-edge science with agility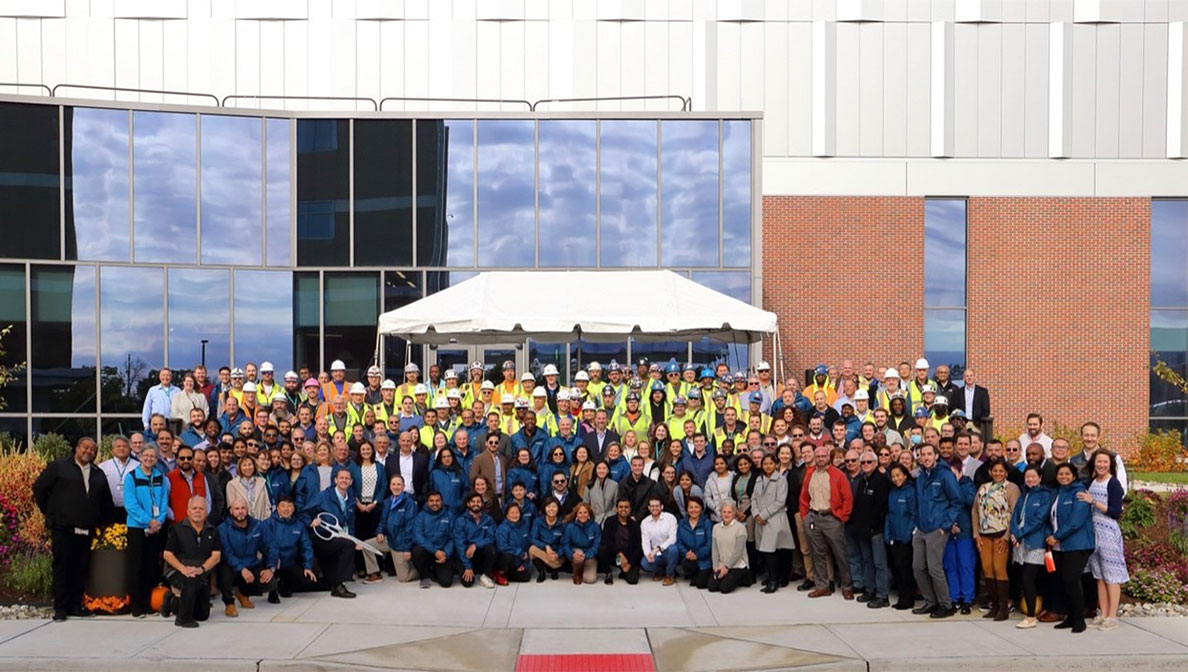 Leaders and colleagues from across our company gathered at our Rahway, New Jersey, headquarters in October to celebrate the opening of a new state-of-the-art facility.
Rob Davis, chief executive officer and president, Dean Li, executive vice president and president, MRL, Rick DeLuca, executive vice president and president, Animal Health, and Caroline Litchfield, executive vice president and chief financial officer, joined to usher in the exciting work we'll undertake at the new formulation, laboratory and experimentation (FLEx) Center.
The FLEx Center is a fully adaptable experimental facility designed to enable teams to work flexibly and collaboratively to deliver value for people and animals who need us most.
This new facility will bring together colleagues from Human Health and Animal Health to drive our pipeline with speed, rigor and agility. The space can be configured as needed to respond to shifts in priorities, while maintaining strong and necessary links between product development and clinical manufacturing.
"We continue to accelerate and elevate the ways in which we operate with urgency and agility to address health care needs around the world."
"The world is evolving quickly around us. We must also evolve how we drive discovery, drive invention, and bring those inventions to patients," Davis said.
Supporting both development work and clinical manufacturing, the FLEx Center is designed to meet the needs of today and adapt to the needs of tomorrow. Flexibility is integrated throughout the building, including reconfigurable portable equipment and an operating model that encourages development of people and processes through hands-on learning.
"This is a major milestone in the realization of the goal to build a chemistry, clinical manufacturing and controls center in Rahway," said Allen Templeton, VP, pharmaceutical sciences and clinical supply. "It's a fantastic facility that will help drive speed to delivering clinical supplies. This cross-functional team has built both a building and new ways of working with digital tools and systems."
After the ribbon-cutting celebration, Templeton said the FLEx Center team was excited and ready to "get started making medicine!"
Over the course of our more than 130 years, our Rahway site has served as the birthplace for many of our scientific breakthroughs. The $450 million investment in this facility reflects our purpose and our continued commitment to bringing medicines and vaccines to patients at unparalleled speed.