Responsibility
Your questions answered: How MSD is responding to the COVID-19 pandemic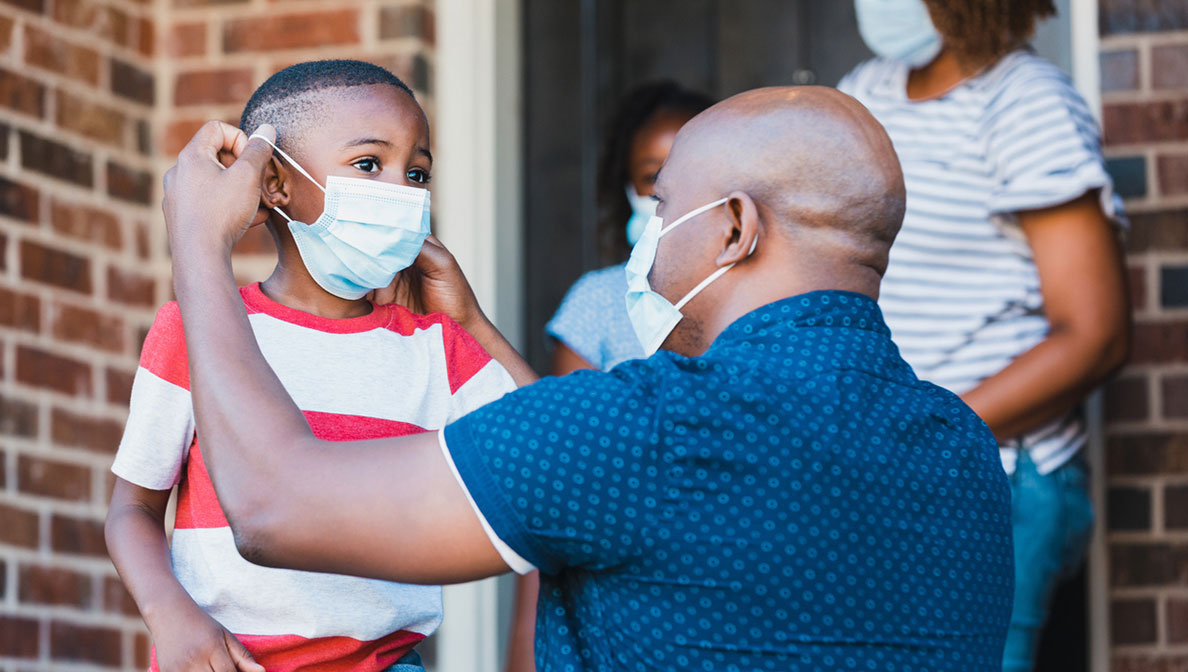 The COVID-19 pandemic is an unrivaled scientific and global health challenge and demands collaboration from across the scientific community. As a company with a long legacy of research in infectious disease, we know we have a responsibility to mobilize our scientific expertise and experience to help address the pandemic. That's why we've entered a partnership to support the manufacturing and supply of Johnson & Johnson's COVID-19 vaccine and are advancing our investigational antiviral COVID-19 therapy.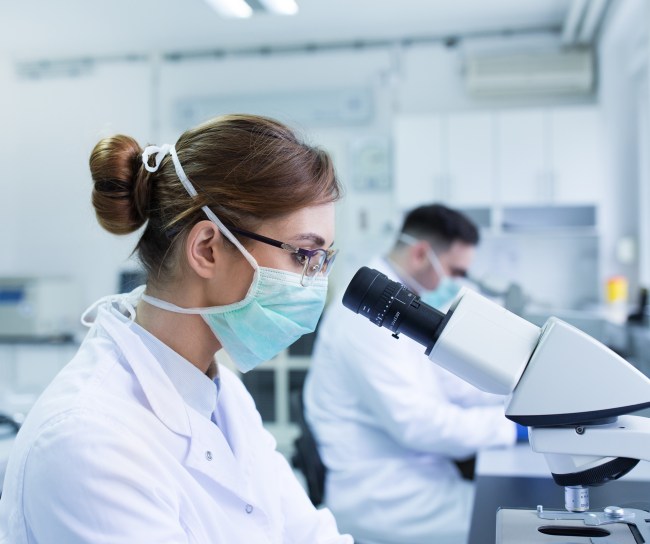 Our SARS-CoV- 2/COVID-19 efforts
MSD has been fully committed to developing an effective response to the COVID-19 pandemic since it was first recognized, and we know that success will require global collaboration among countries and companies and more.
We know many of you have questions and we want to answer them as best as we can. To help you navigate your questions, we're providing the list of FAQs below.
Will MSD be using its manufacturing capabilities to support the supply of COVID-19 vaccines?

In March 2021, we announced an agreement with BARDA to adapt and make available a number of the company's manufacturing facilities for production of COVID-19 vaccines and medicines. Additionally, we announced agreements with Johnson & Johnson to support manufacturing and supply of Johnson & Johnson's SARS-CoV-2/COVID-19 vaccine.
---
Does MSD have medicines or vaccines for COVID-19? If not, is MSD developing any medicines and vaccines to help combat COVID-19?

MSD has been fully committed to developing an effective response to the COVID-19 pandemic since it was first recognized, and we know that success will require global collaboration among countries and companies and more.

In partnership with Ridgeback Bio, we're evaluating our investigational oral antiviral therapy for COVID-19. We're hopeful that we can make a meaningful impact on the pandemic and help patients around the world.
---
How is COVID-19 impacting clinical trials?

Driven by our steadfast commitment to patients, we are making every effort to ensure that patients in affected areas who are enrolled in clinical trials are able to continue their treatment and receive appropriate care and monitoring.
---
How is MSD protecting employees and health care providers?

We have taken extensive steps to ensure that any sites that are currently open, including our plants and labs around the world, are as safe as possible for our colleagues and to provide additional support to our colleagues who are working on our sites. Our other colleagues are working remotely – and, together, we are all focused on advancing MSD's mission to save and improve lives. We are also asking all employees to follow global health recommendations on handwashing and social distancing. And, if any of our employees is experiencing symptoms of fever, shortness of breath, we've asked them to stay home – this applies during this outbreak – and is a good practice at any time.
---
How is MSD supporting global relief efforts for COVID-19?

We are committed to supporting our health care providers and our communities. Where possible, our employees around the world are helping, including contributing volunteer services and donations to support both local and global responses.
---
How is MSD supporting employees and their families during the pandemic?

Protecting the safety of our employees and their families is key during the pandemic. We have prioritized the health, safety and well-being of our employees and developed specific new resources for the unique work-life integration challenges arising from extended working from home conditions, leveraged 20,000+ members of our Employee Business Resource Groups (EBRGs) to foster greater employee engagement during COVID-19 and to address the unique needs of our globally diverse organization, and designed policies for ongoing business continuity to reinforce a sense of calm and familiarity for all.

Ensuring the Health and Safety of our Global Workforce

Protection

Very early in the pandemic, the company implemented previously developed Pandemic Guidelines aimed at reducing the risk of exposure to the SARS-CoV-2 virus globally, whether our employees work on sites or in the field. Multi-layered protections including enhanced cleaning protocols, masks for all policies, social distancing by site population reduction, enhanced support for sick employees, and multiple other virus mitigation controls were implemented and adapted with advancing knowledge of the epidemiology and biology of the virus.

Health care

MSD remains committed to the highest standards of medical care for our employees and continues to implement measures to alleviate the financial burden that may be caused by the COVID-19 pandemic. In the U.S., COVID-19-related medical care, including testing, diagnosis and treatment, including prescription drugs, is covered 100% in the U.S. company medical plan.  We evaluated all of our health care programs globally and supported enhancements to provide this same comprehensive COVID-19-related coverage where possible.

Mental Health

We have a global employee assistance program that is available to all employees and their household members to offer resources and support for a broad range of issues that can create stress or disrupt life.

To further raise awareness of emotional well-being and support resources, our company promoted "R U OK? activities" to colleagues globally as they endure the global pandemic.

During these unprecedented times, finding mental health providers quickly is becoming more challenging than ever, which we have introduced a new mental health provider network for U.S. employees, through Lyra Health, to ensure our employees receive fast access to high-quality, vetted providers.
---
How can I reach the media team at MSD?

If you have an inquiry and would like to reach our media team, please email here
---
How can we stay up to date on COVID-19?
---