Innovation
Safeguarding the environment through green chemistry
When a manufacturing process doesn't meet our standards, we build an award-winning, planet-friendly one
L.-C. Campeau and his co-workers move chemicals through a small tube and hit them with intense light to trigger a key step in the synthesis of a medicine. Using light to get a molecule to react a certain way is not new, but our scientists' approach is.
"We designed an advanced photo-flow technology to create a more efficient and environmentally safe reaction in the manufacturing process," says L.-C., executive director in our small molecule process research & development (SM PR&D) team. "This is an example of our company's commitment to environmentally sustainable manufacturing processes."
For the novel approach to the photo-flow process, members of our SM PR&D team received the 2021 Peter J. Dunn Award for Green Chemistry and Engineering Impact in the Pharmaceutical Industry from the American Chemical Society's Green Chemistry Institute.
Minimizing waste and improving efficiency
By applying green chemistry principles, scientists and engineers design processes and procedures that conserve energy and reduce the production of waste and toxins.
Our company has a long history of applying green chemistry to the manufacturing process. We've won Green Chemistry Challenge Awards the last four years in a row and have received seven overall.
The U.S. Environmental Protection Agency presents the award each year to recognize groundbreaking green chemistry solutions in the pharmaceutical industry that demonstrate compelling environmental, safety, cost and/or efficiency improvements over current technology.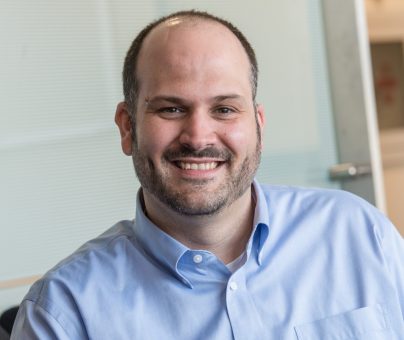 "Green chemistry is the right thing to do for the planet and for our business."
L.-C. Campeau
Executive director, SM PR&D
Replacing a smelly reagent and streamlining steps
The team's commitment to environmental sustainability rang loud and clear in 2019. At the time, our company had acquired a promising compound, but it did not meet our green manufacturing standards.
In a short time, the team redesigned a faster, more ecologically friendly manufacturing process for the compound. For example, they identified a new starting material to replace a smelly and hard-to-come-by reagent. They replaced hazardous substances with safer ones and streamlined steps that bogged down the manufacturing process.
The improvements allowed the team to increase yields by five times, to reduce manufacturing time by 25% and to reduce waste by 75%. "And no more worries about a reagent that was not readily available and caused a lot of stench," says L.-C.
'One measure of our success'
Of our seven Green Chemistry Challenge Awards, five have been presented for our green commercial manufacturing processes. The other two focused on greener reaction conditions for a particular critical step.
"One measure of our success is the Green Chemistry Award," says L.-C. "We want every manufacturing process to be a contender for the award. It's an aggressive target, but aspiration drives innovation."
Green chemistry is one of many ways our company is helping to support a healthy planet. Our commitment to environmental sustainability focuses on improving operational efficiency, reducing environmental risks in our supply chain and lowering the environmental impact of our products and packaging. Read more about our new goals to achieve carbon neutrality across our operations by 2025 in our leader blog.
Committed to environmental sustainability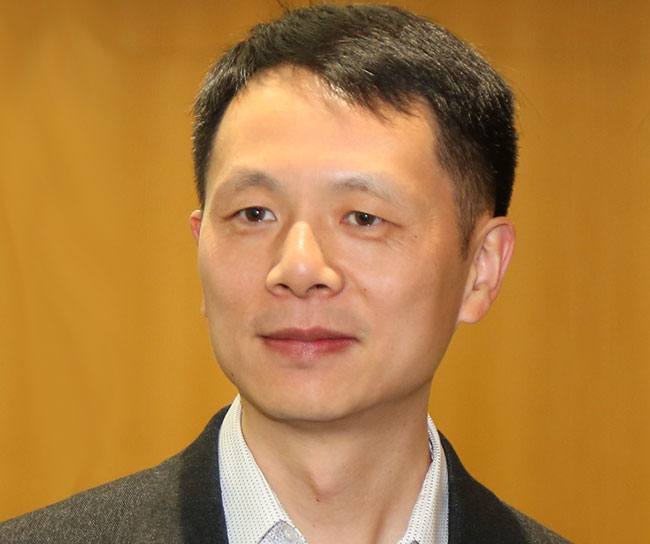 "We use industry-leading technologies, such as catalysis, biocatalysts, protein engineering and photo-flow chemistry, to help our scientists develop the best processes to preserve the environment for generations to come."
Jingjun Yin
Executive director, SM PR&D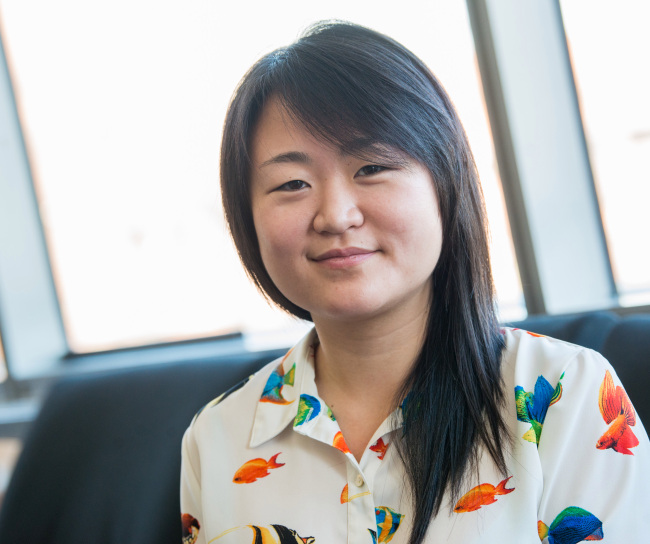 "We have a responsibility to ensure that our manufacturing practices are not contributing to climate change or producing waste that will impact the health of people who are not direct patients."
Cindy Hong
Senior scientist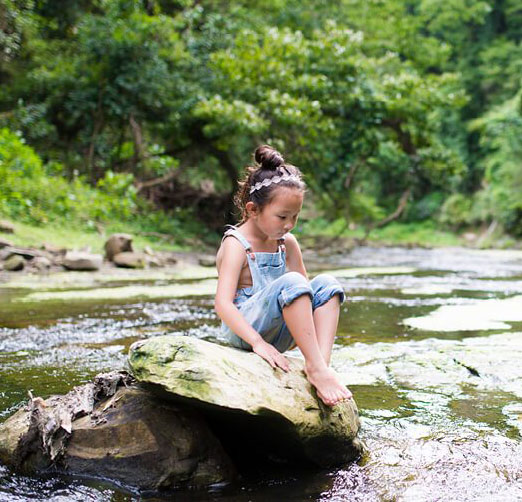 Learn more
Protecting the environment is part of our overall commitment to operating responsibly as a company. To learn more, explore our Corporate Responsibility Report.
Visit the U.S. Environmental Protection Agency's list of Green Chemistry winners to read about recipients of the award since 1996.