Our people
This leader works to ensure diversity and inclusion is visible in everything we do
Deepak Khanna, president, Europe and Canada, demonstrates how "diversity is a fact, but inclusion is an act"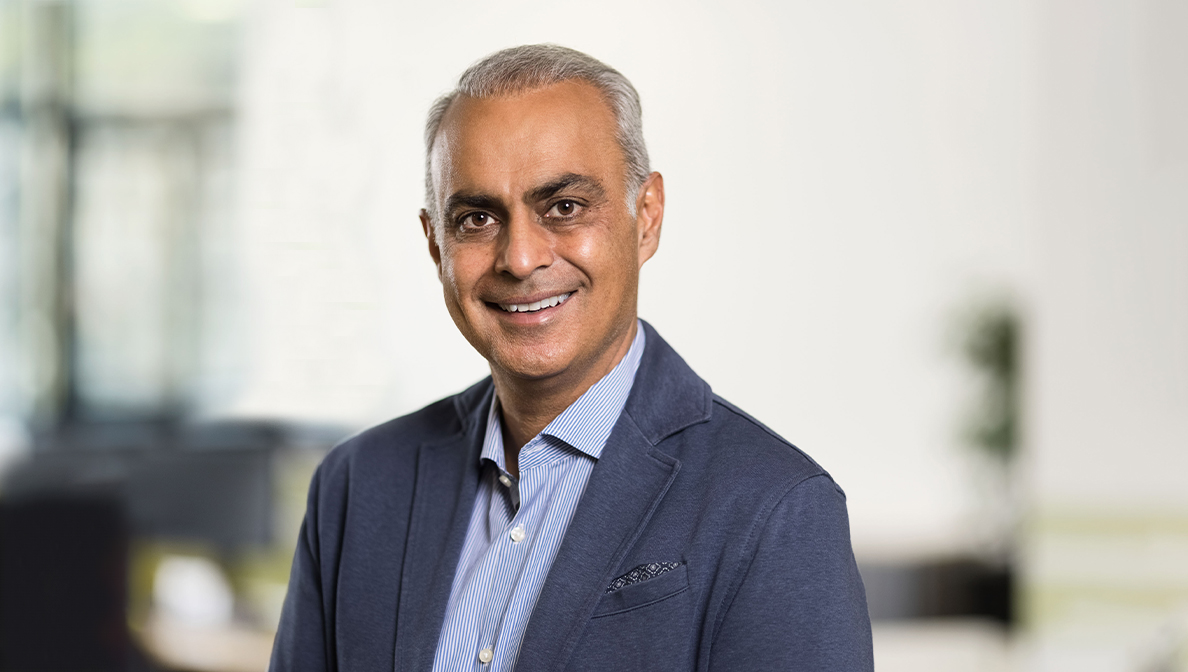 Inclusion in the workplace is said to be key to employee retention. And research shows that hiring a diverse and inclusive workforce contributes to higher revenue growth, greater readiness to innovate and the increased ability to recruit a diverse talent pool.
"For our company, diversity and inclusion is something that everyone is really passionate about and something I like to see in everything we do."
Deepak Khanna
President, Europe and Canada
Khanna oversees about 6,000 employees in our company's commercial operations across Europe and Canada. These operations include sales, marketing, pricing and access, and external affairs — which can range from the process of getting our medicines approved to making them available to patients, governments, payers and health care providers.
"As a leader, I work to ensure that we are reaching a diverse set of patients who can benefit from our innovations, and that patients of all ethnic and socioeconomic backgrounds have access to them," said Khanna.
When it comes to our leadership programs, how we interact with customers, how we support inclusion in our communities, and our external communications such as online messaging, Khanna ensures we uphold our commitment to diversity and inclusion.
"It's not only important that diversity and inclusion is visible at our company, but it is also important to ensure that our medicines are available and affordable to patients who need them all over the world, whether they're rich or poor. We also work to make sure health care literacy is made available, so people understand what their medicines are, what their health care system is and how to best navigate it," he explained.
"Diversity has always been a part of my life"
Diversity and inclusion has been a passion of Khanna's from an early age.
Khanna, who is of Indian descent, was born in London and moved to Canada when he was about two years old. After spending four years in Canada where he learned to speak French, his family moved to Chicago and then finally to California where he spent much of his teen and early adult years.
"I've grown up around people from different cultures and backgrounds so for me it is just a natural way of life and a natural way of working," said Khanna.
Once he joined our company, Khanna held various roles that gave him the opportunity to travel the world, where he further learned to appreciate different cultures and backgrounds.
"Diversity of cultures is something that I've always been fascinated by because there's always something to learn from other people, how they do things and how they approach things," said Khanna. "The ability to appreciate other cultures and diversities of all kinds including race, gender and religion, is what helps us all get a broader perspective on work and life."
A role model in diversity and inclusion
Khanna's diverse background and exposure to different cultures and values were influential in developing his passion for diversity and inclusion. But most of all, one person in his life truly inspired him: his great uncle.
Khanna's great uncle was a physician and a general in the Indian Air Force. From the time he retired to when he was around 85 years old, he would still open his home several days a week to treat the poor people in his neighborhood for free.
"I'll never forget that. He just said, 'We are privileged, and I want to make sure for as long as I am able that I continue to treat any person around the neighborhood I can. It doesn't matter how much money they have, I want to make sure they have access to medicines and that I can help them," said Khanna.
Khanna kept the lesson from his great uncle to support others that are less fortunate.
"I did learn from him the importance of giving. It doesn't matter who you are, you should have access to treatment and medical care, and I try to translate that to what I do in my role."
Diversity is a fact, but inclusion is an act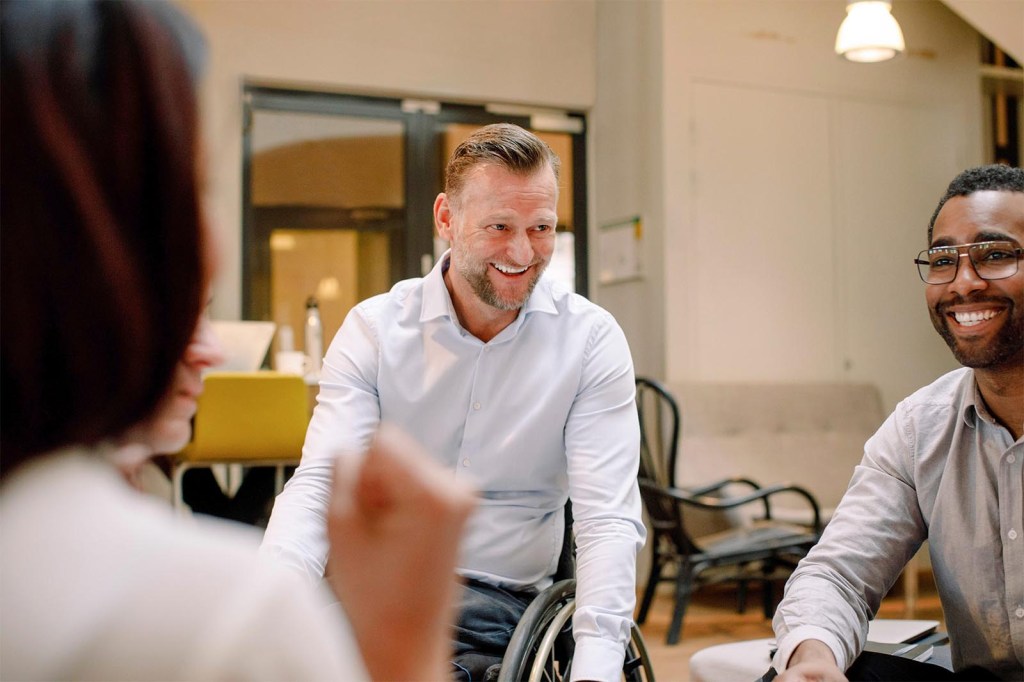 Throughout his time at our company, Khanna has taken to heart something a team member once told him: "diversity is a fact, but inclusion is an act."
In other words, we can measure diversity with numbers, but leaders also need to know how to leverage diversity of thought and culture into something more.
"What I've learned is focusing on diversity is important, but it doesn't mean a lot until you figure out how you can get this diverse group of people to work together in the most effective way," said Khanna.
He thinks it's important to make sure people feel safe to speak up, and to always look for ways to make them feel welcome and comfortable in an inclusive environment.
"People could be scared to speak up because it could have an impact on them or they may think leaders don't really listen, but the impact of that is we will lose the diversity of thoughts and beliefs that can make us a better business," he said.
And Khanna believes that other point of views, perspectives and cultures give us the knowledge on how to best approach a business problem or challenge.
"That is what diversity and inclusion brings," said Khanna. "Different and unique perspectives on how to do things in a very different way, keeping us fresh and nimble and able to respond to any challenges we have to face."